featured item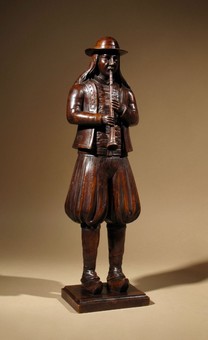 £1,250.00
a french folklore very finely carved figure of a musician... Read more
koos limburg jnr

fine walnut shaped front chest of drawers
A very fine quality antique walnut shaped front chest of drawers. This antique chest is extremely well constructed having a shaped burr walnut bookmatch veneered top with crossbanded and moulded edge above four shaped fully oak lined drawers with crossbanded edge and brass drop handles. Having unusual concave shaped corners and endgrain moulded bottom edge this quality walnut chest of drawers stands on walnut shaped bracket feet . Having been fully restored this antique chest dates to 1900's boasting a lovely warm walnut color with striking burr veneers.
Dimensions:
Width: 33 1/2 inches - 85cm
Height: 31 inches - 79cm
Depth: 23 1/4 inches - 59cm
At Loveday Antiques we take the hard work out of buying antiques by assisting with quotes for a delivery service directly to your home. Normally quotes are upwards from £80 to mainland England and most parts of Wales but can be cheaper so please ask. If you are outside of these areas in the UK or abroad please contact us at info@lovedayantiques.co.uk or alternatively call on 01438869819 and we will have a fully insured quote for you as soon as possible so you can deal direct with a trustworthy transport company.
We also have many trade/interior designers and private clients all over the world and regularly ship abroad. Please contact us at info@lovedayantiques.co.uk for a fully insured quote to wherever your destination may be.
Price: SOLD