fine walnut shaped front chest of drawers
A very fine quality antique walnut shaped front chest of drawers. This antique chest is extremely well constructed having a shaped burr walnut bookmatch veneered top with crossbanded and moulded edge above four shaped fully oak lined drawers with crossbanded edge and brass drop handles. Having unusual concave shaped corners and endgrain moulded bottom edge this quality walnut chest of drawers stands on walnut shaped bracket feet . Having been fully restored this antique chest dates to 1900's boasting a lovely warm walnut color with striking burr veneers.
Dimensions:
Width: 33 1/2 inches - 85cm
Height: 31 inches - 79cm
Depth: 23 1/4 inches - 59cm
At Loveday Antiques we take the hard work out of buying antiques by assisting with quotes for a delivery service directly to your home. Normally quotes are upwards from £80 to mainland England and most parts of Wales but can be cheaper so please ask. If you are outside of these areas in the UK or abroad please contact us at info@lovedayantiques.co.uk or alternatively call on 01438869819 and we will have a fully insured quote for you as soon as possible so you can deal direct with a trustworthy transport company.
We also have many trade/interior designers and private clients all over the world and regularly ship abroad. Please contact us at info@lovedayantiques.co.uk for a fully insured quote to wherever your destination may be.
Price: SOLD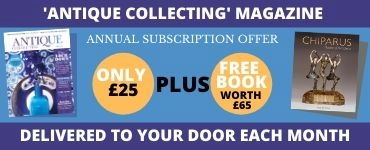 Loveday Antiques
Now in the second generation, Loveday antiques is run by Alexander Loveday. The name Loveday has been synonymous throughout the Antiques Trade, Interior Designers and the general public for over 40 years. Alexander Loveday's passion for antiques was founded from an early age, his father David Loveday was one of the first Antique Dealers in the Antiques quarters of Islington, London. From achieving success and a good reputation within the industry, he founded a second showroom in the Kings Road Chelsea. This led Alexander, working alongside his father, to start his own business at the age of 20 and to bring his own personal style and attention to quality into the collection we have today. The stock represents an interesting and stylish mix of not only Antique furniture but Art Deco and contemporary 1970's furniture from around the world infused with some exquisite pieces of British Modern Artwork which gives the showroom a distinct and very unique feel.
Other antiques available from loveday antiques