featured item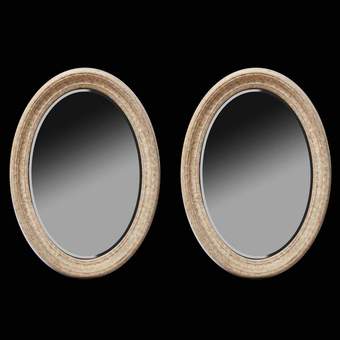 POA
pair of 19th century oval mirrors Read more
Nicholas Wells Antiques ..

edwardian antique mahogany inlaid sideboard
A well proportioned Edwardian mahogany sideboard on four tapering legs with oval inlaid panelled doors. The top being made from solid mahogany this bow shaped has and single cockbeaded handcut dovetailed drawer with two inalid oval panelled doors flanking it either side one to the left being a drawer and the other being a cupboard door. Standing on finely tapered legs terminating on spade feet this sideboard is a very useful item of furniture with a good colour being restored using traditional methods.
Dimensions:
Width: 42 1/4 inches - 107.5cm
Height: 37 inches - 94cm
Depth: 22 1/4 inches - 56.5cm
At Loveday Antiques we take the hard work out of buying antiques by assisting with quotes for a delivery service directly to your home. Normally quotes are upwards from £80 to mainland England and most parts of Wales but can be cheaper so please ask. If you are outside of these areas in the UK or abroad please contact us at info@lovedayantiques.co.uk or alternatively call on 01438869819 and we will have a fully insured quote for you as soon as possible so you can deal direct with a trustworthy transport company.
We also have many trade/interior designers and private clients all over the world and regularly ship abroad. Please contact us at info@lovedayantiques.co.uk for a fully insured quote to wherever your destination may be.
Price: SOLD