PRESENTS FROM THE PAST BOX ROVER NEWS. Your monthly Antiques and Art column from Art Expert, Iain Brunt.
Posted by Iain Brunt on 01/03/2021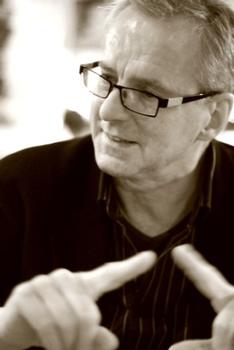 Welcome to the first of I hope many monthly columns I'll be writing about the antiques and art industry for the Box River News. Having worked in the antiques world for over 35 years I am becoming an antique myself, so I know what I'm talking about!
Antiques and art collecting have become intensely popu- lar over the last year as lockdowners scour the internet for hid- den treasures. The internet has changed the industry beyond recognition - these days search engines can nd what we're look- ing for in milliseconds and couriers are now well practiced in safely delivering these treasures to our homes, so it looks like the days of scouring dingy warehouses for forgotten artifacts that are otherwise just gathering dust is a thing of the past.
Back in the days when I would be dispatched across the globe to source new antiques for rich clients, armed only with a whacking great mobile phone bigger and heavier than than my luggage - a friend of mine approached me and furtively whispered that I should invest in this new technology called the 'internet'. He told me that mobile phones would soon allow you to nd antiques from anywhere on the planet, airline ticket not required. Scof ng, I rudely dismissed it. Well, it's hard to believe such whimsy when your arm is in agony from lugging around a phone basically attached to a huge car battery. I have since come to realise this was a big mistake.
A few years later I was in working in New York for one of the greatest art dealers of the 20th Century: Daniel Wildenstein, when one of my colleagues showed me this strange 'internet' again. It was transformed. I saw how easily it was for art collectors to com- municate with art dealers, for artists to showcase new work, and
for (shock!) people to actually pay for things online. The scales fell from my eyes.
On my next return to the UK I ranted and raved about this new phenomenon and of course everyone laughed and told me not to be so stupid. I wrote to a startup company called Demon.co.uk, not by 'email', but with an envelope and a stamp asking to buy the web name www.antiques.co.uk. They let me buy it for the princely sum of £1.
Learning from my previous mistake I made sure this time I was in with a chance.
That was 20 years ago now, I am told about the same time that this remarkable publication you're reading now was rst launched. How times change. We now nd that these days we can't live with- out the internet and I with my great team have created one of the largest sites for antiques, design and art in the United Kingdom.
Next month I will tell you some of the tales from the time I have been in this fascinating world full of history, discovery and intrigue.
You can browse from tens of thousands of antiques all for sale, or sell your own treasures with no commission, no monthly fees at www.antiques.co.uk.