featured item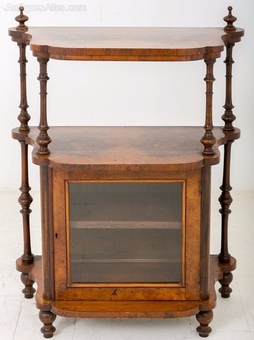 £695.00
victorian walnut whatnot Read more
philip hunt antiques

fine empire gueridon table original condition
A very fine French Empire marble topped gueridon table having a shaped Cuban mahogany base retaining its original colour and patina. This quality French table is in great condition having a marble top siting on a shaped flame mahogany pedestal base with original cast brass half rounds standing on carved lion paw feet and original castors. This French gueridon circa 1815 will work in both contemporary or traditional settings.
Dimensions:
Width: 31 1/2 inches - 80cm
Height: 29 1/2 inches - 75cm
Depth: N/A
At Loveday Antiques we take the hard work out of buying antiques by assisting with quotes for a delivery service directly to your home. Normally quotes are upwards from £80 to mainland England and most parts of Wales but can be cheaper so please ask. If you are outside of these areas in the UK or abroad please contact us at info@lovedayantiques.co.uk or alternatively call on 01438869819 and we will have a fully insured quote for you as soon as possible so you can deal direct with a trustworthy transport company.
We also have many trade/interior designers and private clients all over the world and regularly ship abroad. Please contact us at info@lovedayantiques.co.uk for a fully insured quote to wherever your destination may be.
Price: SOLD