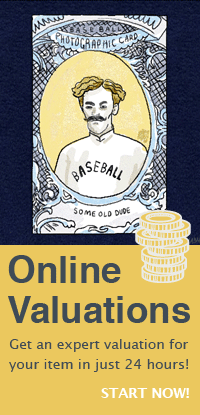 featured item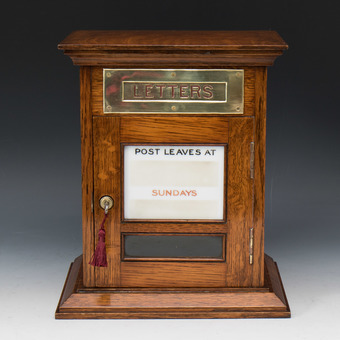 £995.00
#9564 army & navy c.s.l edwardian oak post letter box Read more
Gerald Mathias Fine Anti..
a pair of antique leather shaped armchairs
A pair of Antique Leather shaped armchairs standing on tapering legs. These tub shaped armchairs date from the 1900's and have a beautifully shaped shallow buttoned back with rolled arm rests a feather squab cushion and brass stud detail trim raised on tapering feet and brass castors. This pair of antique leather chairs have been reupholstered using a tradition method which is then hand dyed and are sure to make a fine addition to any traditional or contemporary home. We specialize in leather upholstery and have sold many club chairs to interior designers, trade and private clients from all over the world.

Seat height 21 inches - 54cm
Seat depth 21 inches - 54cm
Seat width 18 inches - 46cm
Dimensions:
Width: 32 inches - 81cm
Height: 29 inches / 74 cm
Depth: 37 inches - 94cm
At Loveday Antiques we take the hard work out of buying antiques by assisting with quotes for a delivery service directly to your home. Normally quotes are upwards from £80 to mainland England and most parts of Wales but can be cheaper so please ask. If you are outside of these areas in the UK or abroad please contact us at info@lovedayantiques.co.uk or alternatively call on 01438869819 and we will have a fully insured quote for you as soon as possible so you can deal direct with a trustworthy transport company.
We also have many trade/interior designers and private clients all over the world and regularly ship abroad. Please contact us at info@lovedayantiques.co.uk for a fully insured quote to wherever your destination may be.
Price: SOLD