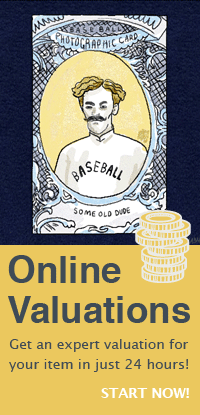 featured item
POA
important louis xiv buffet cabinet Read more
Nicholas Wells Antiques ..

regency brass inlaid rosewood chiffonier
A stunning quality Regency antique rosewood and brass inlaid chiffonier with two tier upstand. This fine quality Regency chiffonier decorated with brass inlay has a two tier upstand supported by brass strung 'S' shaped scrolls having a brass fretted gallery to the top. Below which is a brass grilled door flanked with decorative brass inlay with rosewood veneered shelve behind. Standing on bulbous turned feet this eye catching chiffonier is in very good condition being fully restored using traditional methods retaining a great colour.
Dimensions:
Width: 28 1/2 inch - 72.5 cm
Height: 56 inch - 142 cm
Depth: 11 1/2 inch - 29 cm
At Loveday Antiques we take the hard work out of buying antiques by assisting with quotes for a delivery service directly to your home. Normally quotes are upwards from £80 to mainland England and most parts of Wales but can be cheaper so please ask. If you are outside of these areas in the UK or abroad please contact us at info@lovedayantiques.co.uk or alternatively call on 01438869819 and we will have a fully insured quote for you as soon as possible so you can deal direct with a trustworthy transport company.
We also have many trade/interior designers and private clients all over the world and regularly ship abroad. Please contact us at info@lovedayantiques.co.uk for a fully insured quote to wherever your destination may be.
Price: SOLD