copper engraving of malta illustrating the main fortified cities 1626 - 1627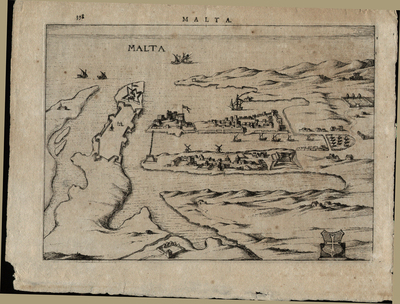 Period / date: 1626 - 1627
Condition : Good
Measurements : 17.5 by 24 cm.
Description : Copper engraving, fine map showing a panoramic view of Malta and illustrating the main fortified cities with Valletta shown in outline form and faithfull to the original grand designs for this city.
Good quality full sheet as issued in the very rare 'Nova et Accurata Italiae Hodiernae Descriptio', by Jodocus Jr.
For more photos and other Malta related maps and views visit: http://malteseantiquarian.com/MapsCollectables.aspx
Antiques.co.uk Ref: M8JHKWHE
Maltese Antiquarian
A web site offering maltese antiques and devotionalia especially antique maps and engravings of Malta, small decorative antiques, antique chalice sets and more
Other antiques available from maltese antiquarian