bariba storage vessel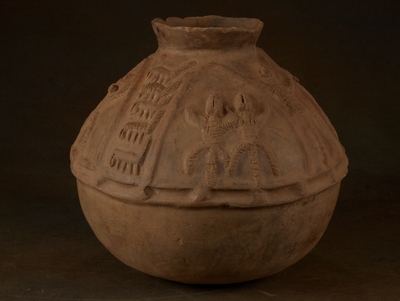 Bariba StorageTerracotta Pot
Circa early 20th century.
Bariba are majority population in the ethnically diverse Borgou Province of North Western Republic of Benin.
The Pottery was central to the domestic life of the Bariba people. Women made a variety of vessels for a munber of uses; for household and ritual use, for ceremonial use by spirit mediums, for the preparation or storage of traditional medicines and making offerings to spirits and ancestors. The snakes, crocodiles, and lizards that embelish have an improvisational quality that is akin to the immediacy of gesture drawing.
Width (cm):

123circ

Height (cm):

40cm
Gati Gallery
Specialist in African Antique terracotta and ornements.
Other antiques available from gati gallery