19th century narwhal tusk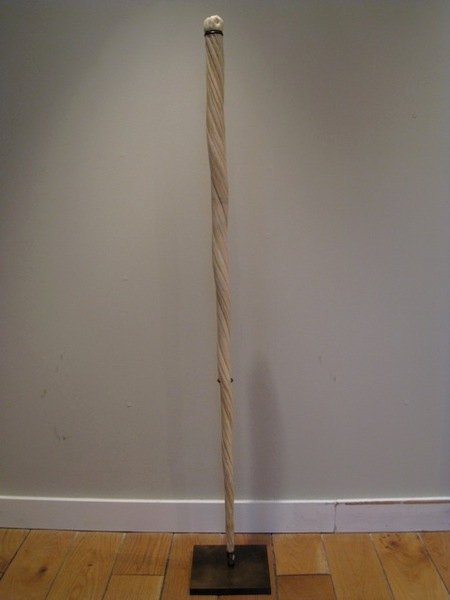 Since mediaeval times the peculiar twisted horn of the narwhal has been seen as a great treasure. Once, princes and emperors vied with one another to secure examples for their cabinets of curiosity, and today their desirability seems to have hardly waned as prices for antique examples rocket upwards year after year. Not only have they been sought after simply as specimens of natural wonder, but they have also been used for more practical purposes - as weapons, walking sticks or staffs. This good sized nineteenth century example has had its end carved into the shape of a human hand as an additional embellishment, thought to symbolize the hand of friendship.

Height (cm):

140
Fuller&Gordon
Fuller & Gordon are specialists in Natural History artifacts and curiosities. Errol Fuller and Tommy Gordon scour the world for rare and unique pieces that are both decorative and authentic. Not only decorative, many item's have hugely interesting provenances giving a home a sense of individuality and style.
Other antiques available from fuller&gordon