Questions many of you ask us?
Posted by Iain Brunt on 01/04/2022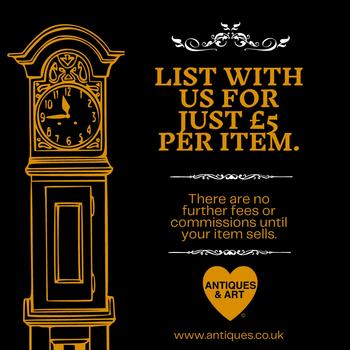 What is the difference between buying antique and vintage?
How much should I pay?
What questions should I ask the seller?
What it is the rarest antique currently?
What should I collect?
Answers.
A general rule an antique item has to be over 100 years old.
Vintage items are those aged 50 to 100 years old.
What do I look out for?
When you decide to buy antiques our sellers are offering, look for small marks and signatures that are often placed in an obscure spot of the piece.
It is also worth noting that every antique item is created according to the style of the period during which it was created, so you have to research about the period that interests you, especially when you buy antiques online.
What questions should I ask the seller?
Why not ask them where it came from? Often they have been family treasures so they may not know but dealers would be able to give you an idea.
How do I know if antiques for sale are described correctly?
Every seller on or site has to sign terms and conditions ensuring all their descriptions are accurate and complete.
What are rare antiques?
That is the million-dollar question and often it has nothing to do with age.
Rarity comes from shortage and survival.
Asian and Chinese items have made a huge comeback, as it's rare to find a piece without restoration. Ask what has been done ask for a condition report?
Art suffers lot with age so un-restored pieces can add a huge value.
Silver can last for a long time but the makers who created the most refined pieces are very difficult to find so more valuable.
Furniture tends to be good value as it has many uses.
If an early piece hasn't been restored or modified it can be a great investment and last for a lifetime.
Personally I love glass but many pieces haven't survived over the years so these can command very high prices.
Happy hunting
If you have any questions please ask us mail@antiques.co.uk