english light company 1803 officer's sword
1803 pattern officer's sword gilt brass hilt with stringed bugle pinned to the knucklebow with GR and crown below, flattened lion head pommel with gilt wire bound fish skin grip. Curved blue and gilt blade with GR and crown with crossed lancer to reverse. Complete with gilt brass mounted leather scabbard with fixed rings and frog stud. The maker is on the top locket, hard to read but it's Griffen & Adams, sword cutler to HRH The Duke of Clarence, 76 Strand London. When this sword was purchased by it's previous own there was a label on the top locket which read W ELLIS Walton Ellis - Col. Henry Walton-Ellis of Royal Welsh Fusiliers. Died of wounds received at Waterloo on 20th. June 1815. He was shot in the chest on 18th., left the field of battle, fell of his horse, was found and given medical treatment, placed in a hut/hovel, this caught fire on 19th. he was rescued, but on top of everything else, received severe burns and died on the 20th - Please note there is no proof actually to confirm this was his sword but it is a pattern sword worn by Royal Welsh Fusiliers Officer's at the time. Length 34.5 inches blade 30 inches.
Price: SOLD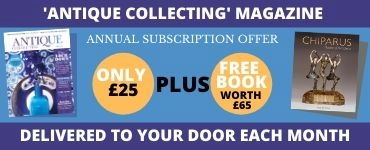 Tridentsales
We trade in Historic Military Antiques plus related items and are recognised as carrying one of the largest variety of Arms, Armour and Militaria in the UK. We accept all major credit cards and have established clients all over the world through our mail - order service. We operate a same day packing policy which means your purchased goods arrive promptly and without delay.
Other antiques available from tridentsales