unusual edward vii silver commemorative pin tray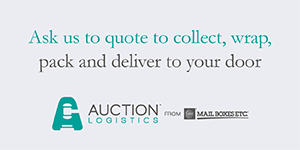 Edward VII commemorative solid silver circular pin tray. 8cm diameter. Made by Deakin & Francis. Hallmarked for Birmingham 1901. Weight 25 grams. A rare item produced for the Kings coronation as this tray is engraved with the initial coronation date of 27th June 1902, which was subsequently cancelled due to the Kings ill health and re-scheduled for 9th August 1902. The King was suffering appendicitis and his life was saved by pioneering surgery by Sir Frederick Treves. The meaning of the engraved letters 'D.D.G.C.' is unknown.
A must have item for any royalist!
Standard UK first class postage included in the price of this item. Special delivery or international postage extra - please contact us to confirm a price.
Antiques.co.uk Ref: 7FWBNXJJ
Lucia Antiques
Inspired by Italy, the home of culture and fine living, Lucia Antiques offers for sale beautiful, interesting and inspiring items for discerning collectors, style-conscious homemakers and interior designers alike. We are passionate about stylish art and antiques - and hope our passion rubs off on you! Based in rural East Kent, poised between London and the Continent, Lucia Antiques is run by a team who have twenty years experience in the art and antiques trade. You can buy from us with confidence, safe in the knowledge that we offer a full money back guarantee if you are not completely satisfied with your purchase. We price all our stock as fairly and as competitively as possible. Not only this, but standard UK postage is included in the price of most of our smaller items - check the item description to confirm this. Enjoy browsing our stock - please do not hesitate to contact us for any further information or queries. We're always available to help. Many thanks and best wishes, Lucia Antiques
Other antiques available from lucia antiques