antique inlaid mahogany edwardian longcase grandfather clock.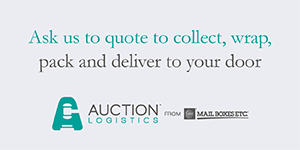 Antique Inlaid Mahogany Edwardian Longcase Grandfather Clock.
Antique Grandfather Longcase Clock, This Antique inlaid mahogany Edwardian Longcase Grandfather has a wonderful brass arch dial with chime silent in the arch. The Quality brass movement plays Westminster Chime on tubular gongs and strikes the hour on a tubular gong. This is in a lovely Edwardian inlaid mahogany case having a oval bevelled edge glass door to see the pendulum and brass weights. Circa 1910
Ref 09744
Height 85"
Width 18 1/4"
Depth 12 1/4"
10% SALE NOW ON, SAVE 10% On All Our Quality Antiques Visit our own website www.theantiqueshop.co.uk
Delivery any where in England approximately £80 +VAT For further photos or information do not hesitate to contact us at or visit us at
www.theantiqueshop.co.uk
THE ANTIQUE SHOP
100 Bridge Road
Sutton Bridge
Lincolnshire
PE12 9SA
OPEN
MONDAY 9.00 -- 5.00
TUESDAY 9.00 -- 5.00
WEDNESDAY CLOSED
THURSDAY 9.00 -- 5.00
FRIDAY 9.00 -- 5.00
SATURDAY 9.00 -- 5.00
SUNDAY CLOSED
Telephone 01406 350535
Antiques.co.uk Ref: 8G6GVNCW
The Antique Shop
The Antique Shop of Sutton Bridge is located in the main street opposite the church. The Antique Shop of Sutton Bridge is a family owned shop and has been trading here for the last 35 years. It is presently run by Robin and Corrina and their son Zane the shop has 8 heated showrooms displaying Victorian and Edwardian furniture also with a large display of Victorian glass and porcelain and with a small selection of long case clocks in all an Aladdin's cave of lovely things. A warm welcome always awaits you.
Other antiques available from the antique shop