19th century coral under victorian dome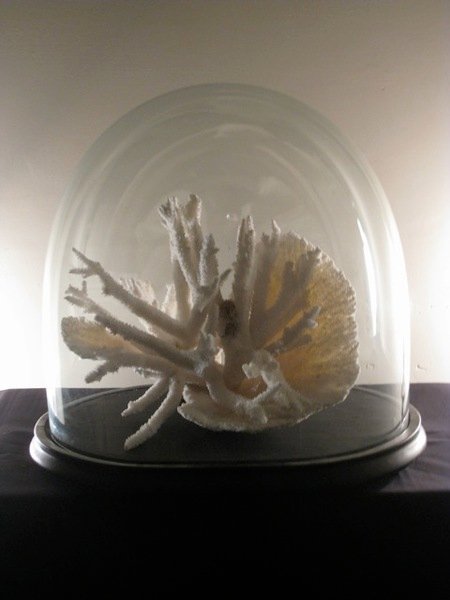 During the nineteenth century pieces of coral that were too large for the cabinet were sometimes placed under glass domes like this one to enhance their decorative appeal and to prevent them from gathering dust. Sometimes shells and other adornments were added, but the interesting shape of this particular piece was felt to be a great enough curiosity to require no further decoration.
Fuller&Gordon
Fuller & Gordon are specialists in Natural History artifacts and curiosities. Errol Fuller and Tommy Gordon scour the world for rare and unique pieces that are both decorative and authentic. Not only decorative, many item's have hugely interesting provenances giving a home a sense of individuality and style.
Other antiques available from fuller&gordon