Testimonials
I have a terrible time buying Christmas gifts for my parents, but NOT this year!
I found some gems via antiques.co.uk, perfect for my racehorse breeder family.
THANK YOU!
Kelli Ellis | VP Global Industry Relations
Industry Relations | Media Host
kelli.ellis@ronati.com




Dear Ian
Thanks very much to antiques.co.uk. Our table is now sold to a lovely couple! I think it was only advertised for 2 weeks so that is truly amazing. I can' thank you enough. I know our treasured table has gone to a really good home.
Best wishes
Robin

Thanks, v. impressed by your service
chinfineart.com

Hi Ian
Sadly I was not able to sell my Hathaway Butter Churn through your excellent website, but I confirm that it has been sold locally in South Africa.
Thank you for your excellent business site.
Regards
Tim Gray

I've just started adding items to the site using the new system, one word for it BRILLIANT !!!
Rich has done a great job,
many thanks.
Jim


I am starting an antiques business specialising in fine antiques. I would like to join your site to enable me to sell my goods. I looked into a shop but in Cornwall it is all seasonal so not worth it financially. I'm in the process of building a website but would like to use yours as you have a good reputation.
Regards
Mike Graham

Thank you for your New Year's Best Wishes! In return, I send my very Best Wishes to all your team and thank you for all your kind service in helping me advertise my items on your site, which I find very good and useful. I really do hope that with all the efforts that you so kindly deploy in helping me and many others advertise our Vintage, Antique and Collectable Items, this year will be really successful in the sale on your site as far as I am concerned.
With all my gratitude thoughts and very Best Wishes.

Mary Buzio

I get at least one enquiry per day! Congratulations!

Antiquites en France

I just wanted to say that I very much enjoyed your delightful antiques newsletter this month. The section on Halloween was fun and nostalgic, including a genuine Victorian Witches Cauldron!

Helaine Blumenfeld OBE

As my business has become established and grown, I am finding antiques.co.uk to be an increasingly useful selling and display medium.

Regards,
Karen Robison

I purchased a stationary cabinet like the one you have. Mine is almost identical except it does not have the clock and I believe it is made of oak.
The fascinating part was the letter, etc that was inside. The letter is from 1835 and there is also a wedding invitation that dates back to 1856. Quite interesting!
I wasn't certain what the piece was called until I saw it on your website. I believe it may be around mid 1800's. Thanks for helping me discover the true meaning of the piece.

Evelyn Sinn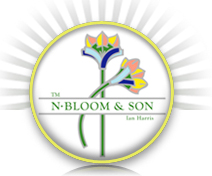 I've subscribed to Antiques.co.uk for two years now. It has produced many enquiries, and quite a few sales with some customers becoming regulars. The modest cost has been recouped many times over. For anyone with their own website, as I have, using an XML feed means that anything you put on your own website automatically comes up on Antiques.co.uk, saving a lot of time. For those without their own website, entering stock items on Antiques.co.uk is quick and easy. Good photographs are essential - simple, even with quite a modest digital camera.
Since I closed my last retail shop five years ago, I have traded solely via the internet. You can be on-line, and respond to enquiries, almost anywhere in the world. When selling on-line, reputation is all important, as it largely means taking you on trust for what may be a substantial amount of money. Absolute integrity and professionalism is essential. Any faults or restorations must be stated- as under EU law, a 'distance sale' customer is entitled to a full, unconditional refund provided an item is returned in the condition in which it was sent. For anyone wanting to expand their sales and contacts - and which of us does not? - I would recommend Antiques.co.uk as a means of increasing visibility, contacts and sales.
Ian Harris
N.Bloom & Son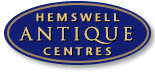 Antiques.co.uk is a great antiques website that has all the functions that you would ever need and more, and at a reasonable price. Here at Hemswell, we have known Iain for many years, and are happy to be part of the antiques.co.uk website. We receive many good leads from our listings, that often turn in to sales. Well worth giving it a try!

Jonathan Dilley
Hemswell Antiques Centre


We joined antiques.co.uk approximately six months ago and find the site easy to use. Help is always on hand with any query and so far we have had enjoyed substantial business which has resulted in sales values which would cover at least two to three years subscription. We highly recommend antiques.co.uk.

Smugglers Cottage Antiques & Interiors is based in a period thatched cottage in Dorset. The proprietors, Roger & Victoria Garlick, specialise in an eclectic collection of antiques to include Oriental and Asian art, silver and bronzes. Roger has a wealth of knowledge dealing in find art and antiques gained over the last forty five years. He started out in the West End of London and ended up in a shop in Dorset specialising in Antique silver and jewellery. Roger has undertaken valuations for major banks, wealthy private individuals and some years ago was instructed by a West End firm of valuers to appraise the jewellery ands silverware of a major stately home in Southern Ireland.


We are pleased to write a few words as a testimonial for the excellent service which antiques.co.uk provide.
We are absolutely delighted with all the enquiries leading to sales/purchases and with the friendly, helpful and professional service offered by Antiques.co.uk.
Kind Regards
David
sales@percussioncap.co.uk
www.percussioncap.co.uk


We find antiques.co.uk an excellent site for selling antiques. They are very efficient and professional.
Regards
Malcolm Tuddenham
ACLE ANTIQUES, NORWICH


Rob Hall from RNH antiques writes:
"Just thought I'd let you know that I've had three sales from a client who found us through Antiques.co.uk. He contacted us direct after a bit of Googling but it was as a direct result of the boost to our rankings through Antiques.co.uk

Our decision to join has been very worthwhile and paid for itself a few times over."

Rob Hall
RNH ANTIQUES
07813 624216


Rodney Chapman from Mansion House Antiques writes:
"I joined Antiques.co.uk late last year in order to reach a wider audience and to channel more traffic to my own website www.mansionhouseantiques.co.uk I have been delighted with the extra business sales I have managed to achieve and how through search engine promotion provided through Antiques.co.uk, all my individual items for sale can be easily found high up the listings of google.

The site layout is easy to work with and is user friendly and is interesting to look through with articles and new members joining regularly. Best of all is the very reasonable cost at just 15 pounds plus vat for a whole month of selling as much as you can.

There's no commission deducted from sales like on eBay and Iain Brunt who owns and runs the business is very quick to help and advise on any issues that might arise.

The sales I have achieved are ten fold and more than the monthly outlay of joining. It's easy to add stock and the site development has been added to and improved month on month.

I recommend everyone to join fast before there's a waiting list. I find Iain is interested in every individual whose business has joined and he is never hard to get to talk to and always rings you back. So join today and waste no time in getting started on the road to success with Antiques.co.uk today!"

Mansion House Antiques
East Midlands
Leicestershire
07765 856171

Thank you for your excellent site which we enjoyed we are retired we thank you

Henri S Coronel
Fleur de Lys
Esher
Surrey
UK