Iain Brunt, founder of www.antiques.co.uk , the UK's leading online antique platform appears in Leaders Council podcast with Lord (David) Blunkett.
Posted by The Leaders Council on 06/06/2020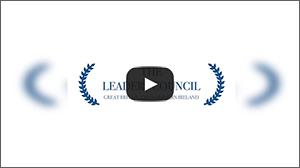 The Leaders Council of Great Britain and Northern Ireland is a network of the most influential figures from across the country. It champions and celebrates the hard work and achievements of Great British leaders, while seeking to inspire the next generation. It is Chaired by Lord (David) Blunkett and is currently in the process of talking to leadership figures from across the nation in an attempt to understand this universal trait and what it means in Britain and Northern Ireland today.
Iain Brunt from www.antiques.co.uk was invited onto an episode of the podcast, which also included an interview with Lord Blunkett. Iain founded www.antiques.co.uk in 1996 and it has grown to be the number one antiques platform, with over 500,000 unique viewers each year and 50,000 items listed daily. The site has 1300 sellers many of whom are experts in their field.
Iain has worked in the arts and antiques industry for over 40 years, beginning his career with market-making gallerist Daniel Wildenstein.
Podcast host Matthew O'Neill asked both guests a series of questions about leadership and the role it has played in their careers to date and Matthew commented, 'Hosting a show like this, where you speak to genuine leaders who have been there and done it, either on a national stage or within a crucial industry sector, is an absolute honour.'
Lord Blunkett, chairman of The Leaders Council of Great Britain and Northern Ireland said, 'I think the most informative element of each episode is the first part, where Matthew O'Neill is able to sit down with someone who really gets how their industry works and knows how to make their organisation tick. Someone who's there day in day out working hard and inspiring others. That's what leadership is all about.'
Iain Brunt, 'It was an honour to be invited to participate in a podcast – not as myself but as a representative of the antiques industry where I have played a part for over 40 years. The lockdown has been tough for the industry and as we enter the deepest recession for 300 years, we all need to support each other to come through this. I also hope to encourage the next generation into antiques and collectables, it should not be seen as the poorer cousin of the more 'glamourous' contemporary art world but a key British industry that employs thousands, has hundreds of thousands of private buyers and sellers and contributes to UK plc.'
You can listen to the podcast in full here: https://youtu.be/QGhMr5ptHsM
You can also discover more about both Iain Brunt and Lord Blunkett here:
http://www.leaderscouncil.co.uk/members/iain-brunt