Valentines presents that last forever
Posted by Gillian Jones on 11/02/2015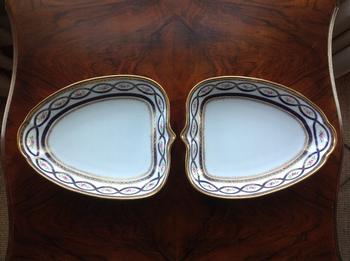 For those in Wales, St Valentine's Day will have been celebrated in January for the Welsh equivalent of this most romantic days of the year.
For everyone else, St Valentine's Day is on 14th February – it's a day that can provoke mixed feelings in all of us. Some of us look forward to it while others dread it. Perhaps we know we're getting something pretty special, while for those who've just broken up, may be hoping to spend the day hiding under a duvet.
St Valentine's Day should really be a day to celebrate love for all those we care about, not just lovers and husbands. We should use the day to celebrate our children, friends and all those we deem important in our lives.
Commercialised hype and corny cards
Of course, St Valentine's Day has become a little too commercialised of late, and any spontaneity has been pushed aside in favour of big gestures – the flowers, chocolates and a corny Hallmark card.
For those of you that are a little sick of the Valentine's Day schmaltz, then perhaps this is the perfect time to change the habit of a lifetime and ditch the commercialised card buying, chocolate box sentimentality of February, to replace it with something a little more interesting and hopefully a great deal more romantic.
Buy antique or vintage
If you love your antiques, or your partner does, then St Valentine's Day could be an opportunity to buy something you've both been hankering after for some time.
On the other hand, buying something antique ,or vintage if you prefer, is a really unique way of finding something that reminds you of a particular time and place, or of a period in your life when you both met for the first time. Or a piece of music, colour or mood. It doesn't have to be something that has romance spelled all over it, or antique, simply for the sake of it.
An antique or vintage gift has all the hallmarks of something truly original and unique, a one off that you won't find in every department store of John Lewis, on every shopping mall in the country.
And you know romance is subjective, it's what you make it, and it's what it means to you in your unique relationship, not what someone at Hallmark tells you it is.
Take a look around our antiques for ideas
To give you a few ideas and to start you off and get those creative juices flowing, we're going to start with paired items, which you can view on www.antiques.co.uk
Pairs
Paired items have a subliminal message, that all good things come in twos, that with one you will always find the other, you won't find one without the other etc – you get the general picture. It may seem corny, but it can convey such a powerful message.
Two can say so much more than just one single item
From a sweet pair of Georgian chairs to an elegant pair of Edwardian cabinets, or a pair of satinwood card tables, two can say so much more than one single item. Maybe a pair of French gilded antique half lanterns, a pair of something is indicative of unity, symbolised by identical items that cannot be separated. It doesn't have to be two love birds, but something utilitarian even or functional. What it symbolises is more important, what it means to the both of you – completely private and intimate in meaning.
St Valentine's Day needn't be the commercialised hype we've come to know, you alone can make it that bit more special, you just need a little imagination and a little knowledge and that will take you far. And if you don't have a partner or loved one, then look for something special for your children or your best friend, anyone in fact that really means a lot to you.