Starting 2019 in style
Posted by Ethan Allen Hall on 09/01/2019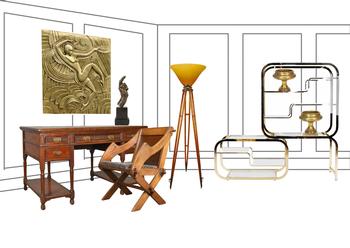 Starting 2019 in Style.
2018 was many things, decor wise. There were some good looks, and some truly dreadful ones.
Who can forget the bad mid century knockoffs and contrived 70s interiors. It's now a new year, 2019, so lets start it off with some really fab, stylish pieces; a mix of objects from different periods like Deco, Victorian, Georgian and Modernism.
The old notion that everything must match and you cannot mix periods is out dated, silly and wrong! Not to mention, it also shows a lack of style and personality. So lets the start this year with by not be afraid to looking at piece we likes and maybe, just maybe daring to incorporate them into our homes and lives. Remember the right pieces will transform your interior into an amazing space and travel with you happily through life.