Shipping and packing is it a possible nightmare as it needn't be
Posted by Iain Brunt on 12/08/2019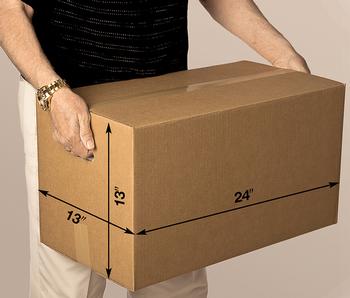 Safe antique and art moving is it a possible or a real nightmare so here is the advice from Iain Brunt owner and founder of www.antiques.co.uk
Nerve-wracking is the right word to describe what it feels like having to care for antique and fragile items. Most, if not all, museum and gallery curators know it too well, so do antique store owners, and people who own valuable items.
When it comes to relocating such items, this nerve-wracking feeling grows stronger. Packing and moving are never easy tasks to do, especially for delicate and valuable items such as antiques, family heirlooms, or pieces of art. When it comes to galleries, antique shops, museums or anyone's precious collection of valuable items, utmost care is needed.
Even a slight bump during the ride can cause damages if the items are not packed properly. Or bumping a piece of furniture while loading it into the moving van can cause a scratch or a dent in the wood.
If you are a someone who is about to pack and move such items, keep reading to get an idea about what to do.
Pack like your life depends on it
When preparing valuables and antiques for relocation, consider whether they need some cleaning first.
Keep in mind that depending on the material it might not be a good idea to clean them and pack them right away. Give them time to air dry well. Packing items that are wet or have any dampness on them, might result in mould while they are packed. Especially if the move is long and they will stay packed for a long time.
The next important things to consider are the packing materials and the packing itself. What you'll need for packing:
- Packing tape
- Corner protectors for paintings and mirrors
- Furniture pads
- Moving blankets (moving companies have them in every van)
- Glassine
- Bubble wrap (a lot)
Access all items and boxes. Does any item need a special box? Will you use boxes for larger items and pieces of art, or will you simply wrap them?
When you pack, keep things in smaller boxes so there's less space for them to move in, to make it easier to stack and organise them in the moving van.
Use good padding - cushions, bubble wrap or air-filled plastic wrap to protect the fragile items. Also, use enough tape to close the boxes.
Use the glassine to pack glass pieces, also ceramic or porcelain antiques should be packed with it for an extra layer of protection.
Furniture pads are extremely important, even though most furniture delivery services include moving blankets and straps, as furniture are fragile and even the slightest crease can damage them. Using protective pads will ensure their safety even more.
Use professional help for more security
When it comes to antiques, you want them to be handled gingerly as they are more delicate than most items or modern pieces of art. Using third-party delivery providers are often necessary - when moving pieces of art or antiques, or when you're an antique shop owner and need to deliver to your customers. We suggest our London fine art shipper's https://www.airseapacking.com
You should find a reliable courier or moving service that can give you just that and make sure the items arrive at the new destination safe and intact.
When you entrust antiques and valuables to a simple courier service, you ought to do the packing on your own and make sure you do it right.
If you choose to hire a professional moving company, you can rely on them to pack and load the boxes with diligence and care. In London, there's a variety of local courier and removals services that one could entrust to get the job done to the highest standard. Many of them can also help with transporting antiques overseas and make sure they arrive safely. For Local deliveries why not choose our recommended shipper https://www.anyvan.com/partners/affiliates-instant-pricing
Download:
6218682032_3fbc1c7089_z.jpg