Moving your precious antiques
Posted by Iain Brunt on 27/07/2017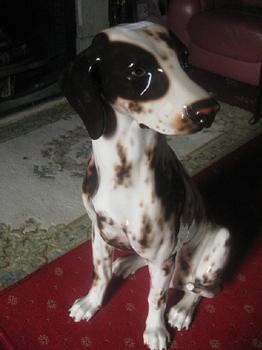 It doesn't matter how many times you've done it – moving house is one of the most stressful experiences there is. And if you're someone with an extensive antique collection, or even just a few precious family heirlooms, the stress immediately multiplies.
The thought of moving antiques to a new home, or even into storage for a period of time, can cause significant anxiety amongst collectors. Even when properly cared for, antiques can be extremely fragile and require specialist care to keep them in their best condition. Unfortunately, this means that a lot can go wrong when moving them if proper precautions aren't taken. But if you follow our below tips, you'll find yourself in your new home in no time, with all your priceless items still in perfect condition.
Choosing the Right Removals Firm
It can sometimes seem like a good idea to attempt moving your valuable objects yourself, but it really is best to hire a removals firm with experience of handling art and antiques. Make sure you get quotes from removal companies that are affiliated to the BAR (British Association of Removers) or the international equivalent, FIDI. This will ensure that the whole moving process is undertaken following the highest industry standards.
Arrange for a home survey so that the removals specialist can see every item that needs specialist care when relocating, and can talk through the needs of each piece with you. This will go a long way in relieving any concerns you have about moving your antiques.
It's also important to make sure that you have the correct removals insurance in place. Because antiques can be so fragile, there is always an element of risk involved when it comes to moving them, no matter the level of your removal firm's expertise.
Paintings
Paintings can be delicate to handle, especially when they are very large. It's important that artwork is measured correctly so that it can be properly cased and securely packed before the transportation process begins.
Bear in mind that for moving some wall mounted pictures, it may be necessary to use extra equipment, such as scaffolding frames. This will ensure that art handlers can work as closely to the item as possible and properly care for it.

Silverware & China
Smaller items, like fine silverware and china also need to be handled with extra care. Silverware will need to be wrapped in acid free paper, which offers protection during the moving process and also prevents tarnishing. China plates and small figurines also need to be wrapped and boxed correctly to ensure that they do not move or break during transport.
Statues
Large statues and fragile large-scale china items can be a little more difficult to handle due to size and irregular shapes, so they require bespoke creates for removal. They must be carefully wrapped in suitable protective materials beforehand to ensure that they do not move during the moving process.

Books
Antique and collectable books can be extremely valuable, and so it's vital to treat them with just as much care as a priceless sculpture or painting. Books can also be very fragile, especially if they are rather old. They should be packed with a generous amount of acid-free archive padding to ensure that they are tightly packed for transport, but do not damage each other by moving along the way.
Furniture
Antique furniture can be difficult to move because of irregular shapes and multiple weak points. Specialist wraps should always be used when moving antique furniture as a minimum, and in some cases, it may be necessary to crate items in order to provide a more stable way of transporting particularly delicate pieces.
You can find more information about safely moving and storing art and antiques here.