How the art market is influenced by the 'Celebrity factor'
Posted by John Stocks amfineart.co.uk on 21/04/2017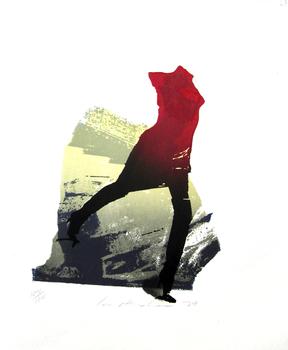 How the art market is influenced by the 'Celebrity factor'
A few months ago I purchased a collection of original paintings and etchings by Ivor Abrahams RA, an artist and sculptor whose work I had long admired. They included a set of 4 lithographs that are in the permanent collection of the Tate. I put them in the plans chest with a view to framing them for sale in the future and in truth forgot about them.
Then the catalogue for the David Bowie private art collection Sale at Sotheby's turned up and Ivor's work loomed large in a fabulous collection of modern works that showed great refinement.
The interest in what Bowie collected and the desire to have a piece of art once owned by a true icon of the 20th Century ensured that the sale was hugely anticipated, and the results of the auction confirmed this; overall the sale set 59 new records for artists and made in excess of £32.9m, smashing the highest estimates.
My Abraham's suddenly took on a different character, and of course price.
Now, is this a good thing for the art market or not? Does a painting or sculpture suddenly become more important due to who collected rather what it is?
This is a topic for debate but one thing is for certain; celebrity association greatly affects the market value and saleability of art.
John Stocks, 20th Century Gallery @ amfineart.co.uk (link www.amfineart.co.uk)