Benefits of Valuation
Posted by Gillian Jones on 10/05/2016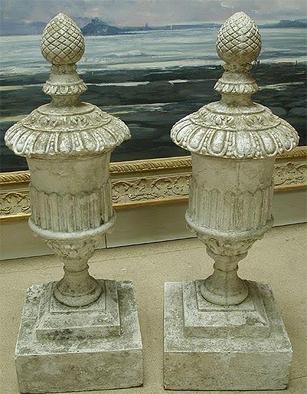 You'll be pleased to know that www.antiques.co.uk will be offering a valuation service on all your collectibles and antiques on our site. This means that if you have anything you think may be of value, we can tell you what's its worth. It may be something you found by accident in your attic whilst clearing up, or perhaps its something that once belonged to your parents or grandparents. Thing is, why would you want to have it valued in the first place?
Valuations, insurance, theft
You may have watched The Antiques Roadshow a few times and seen the shocked faces when they're told how much their items are worth, but the reality is that it's probably rare for this to happen. However, if you do have something in your spare room or attic that may be worth something, no matter how little, it's a good idea to have it valued, because it means you can have it insured. If you decide to insure it along with other household items, then it could be under-insured. If there's a theft or if its damaged, you're going to have to argue someone down, or negotiate hard over its value. And really, after suffering loss or damage, in whichever way it happens, whether it's theft, or otherwise, then you really don't won't to find yourself in the position of having to negotiate over your valued possessions. And as you probably know, an item can have a lot of value and not all of it fiscal. Anything that's been passed down through the family will have its own story, its own history, something that's unique to your family. And no, having it insured won't bring it back if its stolen, but at least there'll be some recompense for its loss, and a better chance of finding it when you report it to the police.
There are steps you can take to protect your items
If you register its valuation, take photographs, even perhaps have it placed on a specialist database, you'll have a better chance of retrieving it if it goes missing. It will also help to keep your item safe and if its recorded somewhere and it does get stolen, then having a photographic record of it somewhere could aid its recovery.
Thinking of selling? – then having your items valued is a good idea
So there's one good reason to have your items valued, another is that once you know how much they're worth, if you want to sell them via an auction or privately, you have proof. You can't create a strong asking price if you're only basing it on your own personal opinion and a bit of research on the internet.
Www.antiques.co.uk – experts at your disposal
So, there are some distinct advantages to having your collectibles valued, but who should be doing it? You should make sure that your items are being valued by someone who knows what they're doing, someone who's being doing it for years and has experience. You need reputable valuers, established experts, experts that cover all areas. Here at www.antiques.co.uk you get exactly that with our valuation service, so don't hesitate to get in touch if you've got items that need to be valued. It'll give you a head-start if you're thinking of selling, and peace of mind if you do get burgled. Get in touch with us here at www.antiques.co.uk and find out more about our new valuation service.