saint denis church in amboise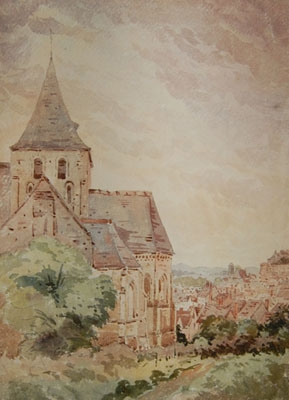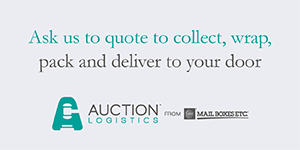 Amboise, once home to the French royal court (because the French King confiscated it from Louis d''Amboise, sometime Bishop of Albi, is today a small market town. The city is famous for the Clos Luc? manor house where Leonardo da Vinci lived (and ultimately died). He had accepted the invitation of Francis I of France, whose Ch?teau d''Amboise dominates the tow, and is located a mere 500 meters away. At the beginning of France, Clovis I (466-511), the first Christian ruler of the Franks, signed a treaty of alliance with the Arvernians in 503 at Amboise. This agreement him to defeat of the Visigothic kingdom in the Battle of Vouill? in 507. The Edict of Amboise (1563) conceded the free exercise of worship to the French Protestants. It was followed some years later by one bearing the name of Nantes. Don''t miss the Collegiate Church of Saint Denis or the conserved Chapel of the Ch?teau called Saint-Florentin (Leonardo da Vinci was buried here first), both in Amboise.

Antiques.co.uk Ref: J8C689NC
Materials:

Pencil and Watercolour

Width (cm):

39.00 x 28.50 cm 15.35 x 11.22 ins
Artware Ltd
Artware Fine Art specialises in fine antique, decorative and historical portraits and topographical pictures . We cover a period from the 17th and 18th centuries through to the 19th & 20th Centuries. We have over 150 portraits in stock, which can be viewed on our web site, each historical portrait has well researched biographical information both on the sitter and the artist.
Other antiques available from artware ltd