portrait of mary anne uhthoff, 1784-1826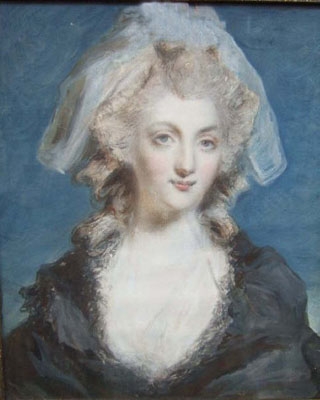 Mary Anne Unthoff was the youngest child of Henry Unthoff, rector of Horton ?field Suffolk, she was the youngest of 4 children. She married Thomas Tindal of Prebended House Aylesbury, in December 1816, Thomas Tindal was Clerk of the Peace. They had four children ; Mary Isabella Unthoff, Henry, Thomas William, Anne and Cornelia. Mary Anne''s great grandfather , Henry Unthoff emmigrated from Europe and became a Britsish citizen and lived in Bath, he was born in 1729 and died in 1784, he married Mary Anne Cornelia Vanneck, daughter of Sir Joshua Vanneck and she was also sister of the 1st Lord Huntigfield.
Materials:

Pastel

Width (cm):

31 x 25 cm 12.20 x 9.84 ins
Artware Ltd
Artware Fine Art specialises in fine antique, decorative and historical portraits and topographical pictures . We cover a period from the 17th and 18th centuries through to the 19th & 20th Centuries. We have over 150 portraits in stock, which can be viewed on our web site, each historical portrait has well researched biographical information both on the sitter and the artist.
Other antiques available from artware ltd