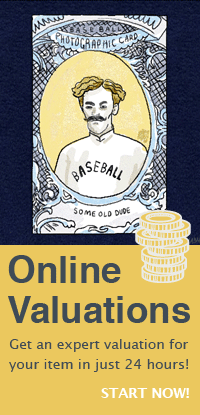 featured item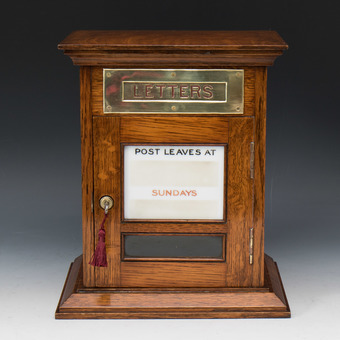 £995.00
#9564 army & navy c.s.l edwardian oak post letter box Read more
Gerald Mathias Fine Anti..
portrait of david muirhead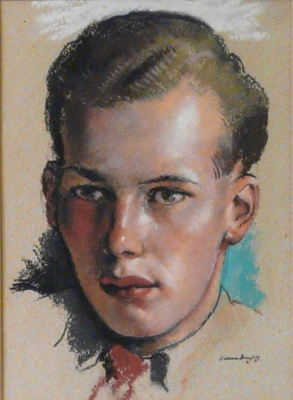 English painter, born on 26 January. Dring studied at the Slade School of Art during the 1920s. He painted both portraits and landscapes, working in watercolour, pastels and oil. Like Charles E. Turner (1883?1965) and Bernard Hailstone (1910?87), Dring is most well known now for the works he painted during the Second World War. His employment as an Official War Artist involved the painting of many portraits of soldiers and officers, and he represented them both individually and in groups. Many of these are now in the collection of the National Maritime Museum, London. Dring?s soft pastel technique seems to have caught his sitters apparently unposed, represented in moments of reflection or at work at their posts. None catch the viewer?s eye; most are pervaded by a sympathetic atmosphere of introspection. His larger, painted portraits, such as that of Lieutenant-Commander Harry Hall, DSO DSC, made between 1942 and 1945 (National Maritime Museum, London), incorporate a similar sympathy with modern pictorial devices, attesting to Dring?s peacetime interest in his contemporaries? progressive artistic movements: Hall?s artic dress is represented in almost abstract blocks of plain colour. Dring?s skill was later recognised in his election as Associate of the Society of Painters in Watercolours.
Materials:

Pastel and black chalk

Width (cm):

27.94 x 20.32 cm 11.00 x 8.00 ins