john day american born 1932 died 1982 exhibited at 25 grand-rue vieille ville 1204 geneva switzerland see further details www.artadvisor.ch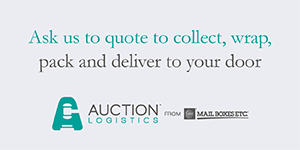 John Day American born 1932 died1982 his earliest years resonated with the localised sense of want and of the scarcity and anxiety that permeated American culture throughout the Great Depression. When pressed about his childhood, Day focused on the loving relationship that he enjoyed with his grandmother, Frances Hamblin, but the influence of his father, an anesthesiologist and his classical pianist mother manifested in a number of interesting and often unexpected ways as his oeuvre developed.Rather than open his paintings as a forum in which to process identity, Day carefully isolated respective characteristics, fomenting his most vulnerable personal presence through artistic absence. Day sold his first painting at age fifteen, and at eighteen began his studies with Josef Albers in Yale University's Department of Design. Over the next three decades, John Day tested and explored a number of different artistic practices, each a discrete permutation of the theoretical and practical variables that would allow him, ultimately, to "step out of the way", freeing each of his viewers to a reception unsettling in its forceful solitude. The carefully calculated richness of Day's paintings resides in their absences and exclusions and restraint as much as in their application of paint to canvas.
French Suit Revisited
oil on canvas
1979
Antiques.co.uk Ref: HWFNW7BG
Maker/Artist:

John Day

Materials:

Oil on canvas

Width (cm):

40 inches

Height (cm):

46 inches
Please note that this price may NOT include delivery charges which the seller may charge extra for.
John Day Estate
John Day, an artist, died yesterday in the He was a professor of art at William Memorial Sloan-Kettering Cancer Center. He was 49 years old. Mr Day's paintings have been exhibited in the Museum of Modern Art, the Brooklyn Museum and Paterson College in New Jersey. Mr Day was born in Boston and is survived by his mother, Josephine Day of Waterford, Conn., and his brother, Michael Day of the Whitney Museum POSTHUMOUS EXHIBITIONS celebrating John Day's mesmerizing art were staged at the West Hampton Guild Hall in 1983, the Montclair Art Museum and New London's Lyman Allyn Museum in 1984, and the Elaine Benson Gallery in Bridgehampton, Long Island, in 1985. JOHN DAY'S ESTATE – a treasure-trove of 92 paintings, 30 reliefs, 14 collages and over 500 drawings – was acquired that year by his friend Guy Cooper (1937-2014) and left in storage in Secaucus, New Jersey. Cooper moved to London with his partner Gordon Taylor and the collection was forgotten about for a quarter of a century, before being shipped to London in 2011. In February 2020 it was acquired by art consultant Iain Brunt.
Other antiques available from john day estate