featured item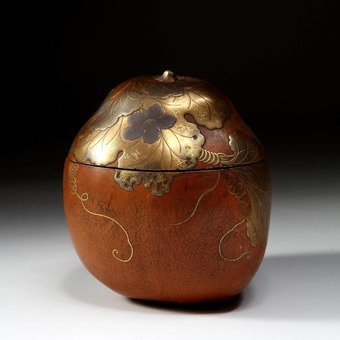 POA
japanese lacquered gourd caddy Read more
Nicholas Wells Antiques ..

bust of churchill - by stephen kettle
This work is an original sculpture of Winston Churchill by well known British artist Stephen Kettle, comprised of over 27,000 pieces of Welsh slate on a stone base. Stephen Kettle was born in Castle Bromwich, Birmingham in 1966. After leaving school, Kettle served seven years with the Royal Navy, eventually leaving service in 1989 to work in his father's construction business. During the 15 years that followed, Kettle perfected the skills that he now employs in his sculptures, using techniques passed to him from his father and fellow craftsmen. Stone, particularly the use of Welsh slate, is the core of Kettle's identity. Each slate piece touches its neighbouring slate on all sides, which is then held together with an invisible adhesive. Kettle's work ranges from miniature to monumental; with both figurative and abstract pieces currently on exhibition in Museums and private collections. Over three million people view Kettle's incredible artwork in public exhibition spaces each year. Demand for Kettle's work in both the public and private sector is ever increasing. His most iconic creations to date are the statues of R.J. Mitchell (Spitfire designer) which is owned by the London Science Museum and Alan Turing, (mathematician, wartime code breaker and intellectual parent of the computer) which is permanently housed at Bletchley Park, along with a bust of Winston Churchill.
Width (cm):

3535

Height (cm):

50

Depth (cm):

30.5
Price: SOLD