The Art Forecaster Blog
Posted by Andrew Swait on 04/01/2016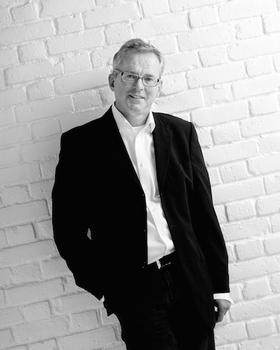 IAIN BRUNT – JUNE EVENING SALES
Iain Brunt is an Impressionist art advisor based in Geneva and London. Founder of
www.antiques.co.uk
and
www.gonemodern.com
, he has also just launched
www.chatartnow.com

What were your strongest impressions of the recent evening sales?

Each auction has its stronger works which is the strategy of the auction houses. Every year sees new works some to the market and now some lesser known artists who were not allowed in the past are appearing which attracts new buyers looking to start collecting. Many works now have gone to such high price levels that it is impossible for new buyers to begin.
There are many new private buyers, investment firms, and museums attracting strong bids. Classic star lots such as the Monet Irises will always cause excitement at Christies London but its new works that appear for the first time on the market that creates the strongest interest.
Were there noticeable differences from the equivalent Impressionist/Modern offerings last year?

This year's sales have seen some major pieces come to light.

Some pictures that have been on the market for sale privately for some time are now been offered for auction and making good prices. This shows the powerful reach to new clients that the auction houses have which the galleries and independent advisors do not have access to. The quality of items depends on sellers needs to dispose of works of art. It appears the many collectors are selling lesser known works, presumably in the hope of acquiring more major pieces.

Were there lots that stood out in particular?

Sotheby's had a better sale by value, with some higher value lots this time and of course the Manet and Klimt which proved successful. Christies however did well with their offerings although lacked new block buster pieces.

The quality of works, which rarely come onto the market, creates fierce bidding obtaining outstanding results. The Henry Moore gouache at Sotheby's did extremely well settling a record for a work on paper, held previously at Christies, by the artist at just over £2,000,000

Were aspects of these sales indicative of new buying patterns/trends?

Most areas of the market are good and the trend towards surrealist works and sculpture seems to be getting stronger. The stronger interest in sculpture is due to the increased level of awareness of Rodin, Henry Moore and other prominent British sculptors and their current exhibitions. The Degas dancer of course shows the level of prices that sculpture can achieve.

The Art market depends on new interest, new buyers and the current frenzy to buy art. Recently on visiting art Basel the pace was intense on acquiring modern works of art. The buyer has numerous choices, auctions; fairs such as Basel, Masterpiece and Olympia all have outstanding offerings. The collector can also look at the internet for advice and compare works from different sources which is always a good guide.

https://artforecaster.wordpress.com/2015/06/29/iain-brunt-focus-june-evening-sales/