Call for trade and public signatures to petition the Government
Posted by iain Brunt on 01/06/2009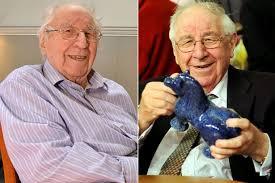 Henry Sandon, one of the best-known figures in the British antiques world, has called on the UK government to provide more support for the antiques and fine art industry.
Mr Sandon, who is spearheading a campaign with internet-based businesswww.antiques.co.uk, states that while the art and antiques industry contributes trade worth billions to the nation's economy, it has missed out on government assistance that is handed out to other sectors.
Iain Brunt of www.antiques.co.uk has created an online petition that will be submitted to the government to lobby for increased support and encouragement for the antiques and fine art industry in this time of need. He urges,"Please consider signing the petition. Your voice will go a long way to helping the industry as a whole and help keep the trade healthy and stable.
"While the Chancellor's rethink on the
previously tabled increase in business rates shows some sensitivity to the needs of businesses, it does not do enough and last year many antique and fine art dealers were forced to close their premises as a direct result of high rent and rate increases.
"The antiques industry creates jobs in tourism, shipping, transport and conservation. At a local level, antique shops provide an important draw to cities and towns, helping other local shops and businesses.
"I for one would like the Government to understand that this industry is not a negligible part of English heritage, but an international market leader and a viable business sector that provides employment and generates revenue."
The idea is to obtain as many signatures as possible on the petition for delivery to the Chancellor of the Exchequer to solicit a
Download:
19-22 JUNE Ex Monthly.pdf