Antiques.co.uk calls for the government to support the declining Antiques Industry.
Posted by Iain Brunt on 07/05/2009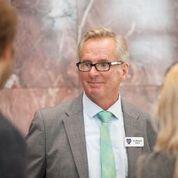 www.antiques.co.ukis calling for Antiques and Fine Arts dealers to speak out about the £2 billion loss suffered by the trade in 2008 and the government's lack of support during this recession. Iain Brunt, the site's creator, is asking for dealers to make a stand and sign a petition urging the government to equip this often overlooked industry with the tools to restore it to its former glory.
Recent recessions have seen the antiques trade slump but it has managed to rebuild itself with the 1993 birth of Antiques Fairs throughout the UK. However last year many Antique and Fine Art dealers were forced to close their premises as a direct result of high rent and business rate increases, at a faster rate than in previous recessions. With many Antiques shops being small businesses - still fighting for survival despite the Chancellor's rethink on the previously tabled increase in business rates - the time has come for a change in perception and for people to realise that the UK's Antiques and Art Industry continues to provide a large amount to the UK's economy.
In 2007 the UK's antiques and art industry generated revenue of £4 billion. Global revenue from the art and antiques market was £40 billion in 2007, the UK's contribution therefore represented 10 per cent of the global market share. In 2008, however, there was a significant fall to £2.75 billion. While other sectors are receiving help from the Government, the Antiques industry — which is partly reliant on the housing market — does not.
Iain Brunt states: "The antiques industry creates jobs in tourism, shipping, transport and conservation. At a local level, antique shops provide an important draw to country towns, helping other local shops and businesses. Every closure leaves a gap in provincial streetscapes. On an ecological level, the antiques industry encourages the re-use of old and beautiful things, reducing landfill and new-goods consumption." The OLD BROWN is therefore very GREEN
"With sterling at its lowest for some considerable time, UK products are once again attractive to overseas buyers. With some marketing support from the Government, we could be using this opportunity to reach the world market for antiques."
As members of www.antiques.co.ukand the people most affected by the lack of support, you are invited to join our campaign in asking the government to develop a strategy before our trade dies out.
Sign our online petition today by visiting www.antiques.co.ukand make sure that you are playing your part in the conservation of the UK's Antiques Industry.
Iain Brunt's recent letter in the Times can be seen at www.timesonline.co.uk/letters/article6031353.ece
Download:
Antiques co uk Petition Release (2).doc