May Auctions and world records yet again
Posted by Iain Brunt on 16/05/2019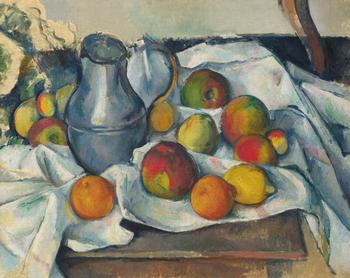 The Impressionist and May New York Auctions prove that the art market goes from strength to strength
May 2019 update
This was a week to remember when records were broken yet again in the international art market.
There were some noticeable results as well as some causalities but the general mood was everyone is buying art and its getting better in quality with some new artists emerging onto the auction market.
The first picture I ever sold nearly 35 years ago now was very similar to this one a single haystack when it was a surprise then to get over 2 million dollars for it.
Sotheby's New York achieved a record for the artist when this fetched over 100 million dollars, which set a new record for the artist.
I also remember, when I was young, that we had great problems convincing collectors to buy the works by Gustave Caillebotte. Although still not a household name this work achieved over 14 million dollars
Of course the stable artists like Picasso's never fail to go up in value. These two works fetched well over their estimates and it's the first time I believe that a drawing fetched over 5 million dollars.
And finally the old favorite a Cezanne still life what else except for a Mont St Elmo could fetch over 50 million dollars.
So the market now gets ready for the summer auctions in London and you can still start collecting under 50,000 and less and from experience over the past 35 years there is never a better time to start collecting.