January Newsletter
Posted by Gill Jones on 01/01/2017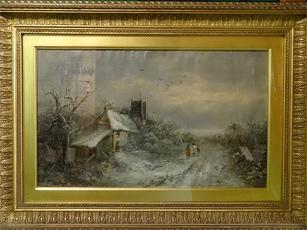 Many of you will already have gone back to work, and some of you with children will have seen them return to school for another term. January is renowned for being dull, dark and wet, and sometimes we even get snow. It's enough to make you want to spend the entire month in bed until spring appears.

Some of you may have succumbed to flu this month, so you'll have taken to your sick beds rather than return to work, while others may have been sick over Christmas. Keep in mind that the days are getting longer and we're not too far away now from spring.
New year, new ideas
To keep you spirits up we've come up with a couple of blogs this month on interior trends and the Chinese New Year. If you're thinking of refurbishments, or decorating a tired old room, then it's good to know which trends are forecast for the coming year. They're not set in stone, and you're always welcome to go your own way, and maybe create your own trends. It's always good though to have some inkling of what's in vogue and what isn't. If nothing else, it can give you some inspiration from which to start.
Year of the Rooster
In our second blog, we've looked at the Chinese New Year and in 2017, it's the Year of the Rooster. Chinese New Year is on 28th January, and there'll be many of you who are interested and be aware of this period, while for many others it'll be a whole new experience. Other cultures, traditions and beliefs are always of great fascination, sharing each other's ideas on what it means, and comparing them with our own cultures and set of beliefs. This is an important year for us all to come together, different ethnicities, religions, cultures and ways of living, so we can all learn something from each other. Read more on www.antiques.co.uk today.
We hope you'll enjoy being with us for another year
We're hope you enjoy being with us over the coming months, as we have enjoyed having you on board, and we're going to be working hard to make www.antiques.co.uk even better, striving to make it the perfect place to visit when looking for unique, quality antique items you won't find anywhere else. And if you're interested in selling, why not put something up on our site? You'll have a global audience to view your item, so you'll have a much better chance of making a sale. Go take a look in your attic, you never know what you'll find up there.
We'll leave you with the words of Maya Angelou "Love recognizes no barriers. It jumps hurdles, leaps fences, penetrates walls to arrive at its destination full of hope." Until next time, we wish you a peaceful and smooth January, make sure you take part in our quiz again this month and you never know, if you haven't won before, you may be lucky this time!