Free Online Antique Price Guide and appraisals
Posted by Mads Hallas Bjerg on 07/11/2017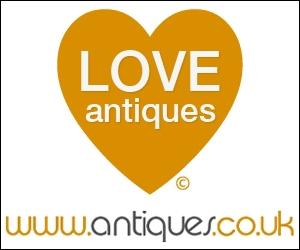 Free Online Antique Price Guide and appraisals
Ever wondered what your antique or collectible is worth? Or that rare piece of jewelry from you granddad? Mearto.com, a new appraisal service, has streamlined this process and helps private collectors around the world with free auction estimates. Submit your item for an appraisal at Mearto and receive feedback from auction houses or Mearto´s own former auction house specialists. Another way to find the value of a piece is to search in realized auction prices. Mearto offers you a one day free trial where you can search in millions of auction results online
Here you can find auction results from artists such as Marcel Breuer, George Nakashima, Arne Jacobsen and more generic categories like sterling silver and Art Deco.
The auction results database is a fast tool to find similar items, and by that calculate how much your item could be worth. It is an important question to answer for anyone looking to sell, buy or insure their items.
If you need professional help - then submitting your item is another option. However
an appraisal from the auction houses can take up to a few weeks. Also, note that since the appraisal is free, Mearto can´t guarantee an appraisal. It depends on the interest from the auction house and in some cases it is impossible to do online.
Mearto have its own specialist that will review items that are not appraised by auction houses. They will go through all items and provide an appraisal where it is possible.