18 karat gold, emerald, ruby, sapphire diamond cuff-bracelet by a. clunn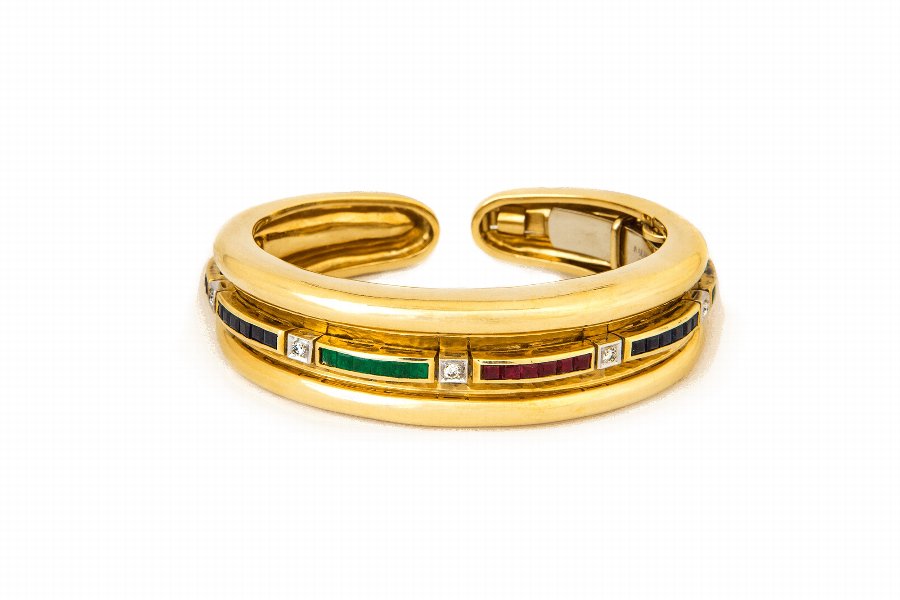 A gorgeous 1980''s 18K yellow gold cuff bracelet by Andrew Clunn. The cuff bracelet is composed of hammered gold with a hinged open back. The central line bracelet set with numerous emeralds, rubies and sapphires each line separated by a diamond. Signed A. Clunn.
Bourbon Hanby
Whether you are decorating your home, looking for a unique gift or just want to treat yourself take a trip to Bourbon Hanby and you will find one of the best ranges of fine antiques and antique jewellery in the UK. Ian Towning is one of London's foremost antiques dealers, and appears regularly on television as an authority on antiques.
Other antiques available from bourbon hanby