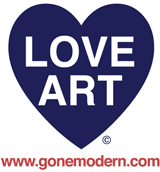 Important bronze bust of Queen Victoria - c1870s
By Sir JE Boehm RA, court sculptor to Queen Victoria - museum standard
Overview:
The term 'museum standard' is an overused term, but this antique bronze bust is certainly that. It is guaranteed to be an original antique bronze and was created by none other than Sir Joseph Edgar Boehm RA (1834-1890), who was 'Sculptor-in-Ordinary' (court sculptor) to Queen Victoria herself, the highest accolade a sculptor could receive. The bust comes complete with a letter of authenticity from Sothebys, London. I'm happy to fax a copy to prospective buyers.
The bronze was created by Boehm in the 1870s and is in excellent condition, with no damage. It has a beautiful rich mid brown patina, less 'orange' than photographed. It is very finely made, as you would expect from Boehm.
This is a rare chance to own an original Boehm bronze, which is of course a unique original creation. The subject matter increases its interest as Boehm was court sculptor and the bronze depicts the reigning monarch of the era. Queen Victoria herself would have been presented with the bust - wonderful history.
The bust comes from my private collection - I have owned it for many years - and is not a piece I would normally sell - it's too special. It is very difficult to find an original Boehm bronze because the vast majority are either in museums or private collections. My reason for sale is that I'm launching a niche watch brand and need to raise funds. I could sell the bronze to one of the world's museums but the process takes too long. I have therefore decided to make it available to my customers. Again, this is guaranteed to be an original Boehm bronze, not any kind of reproduction. It is of course unique - you will be the only person in the world to own it.
BIOGRAPHY
Sir Joseph Edgar Boehm RA was born in Vienna where he trained under his father Joseph Daniel Boehm (1794-1815), a prominent sculptor in the city. He settled in London in 1862 and established himself as one of the pre-eminent portraitists in late nineteenth-century England. Boehm was particularly favoured by Queen Victoria and was appointed Sculptor-in-Ordinary in 1880. Boehm produced a number of portraits of Victoria, including the lifesize statues at Queen Victoria Square, Sydney; Castle Hill, Windsor; College Gree, Bristol; and Blackfriars Bridge, London. Boehm is recorded as having exhibited a sculpture of Queen Victoria at the Royal Academy in 1874. Other Boehm creations include the bust of General Gordon that sits in St Pauls Cathedral, London, and the famous statue of Wellington at Hyde Park Corner, London.
Era: 1870s
Size: 33cm high x 14cm deep x 23cm wide
Condition: Excellent - no damage
Joseph Edgar Boehm
Court sculptor to Queen Victoria
Nationality: Austrian
Born 1834
Settled in England 1862
Became Royal Academy artist 1882
Related literature:
M. Stocker, 'Royalist and Realist: the life and work of Sir Joseph Edgar Boehm'. New York and London, 1988, nos. 95, 97-105.
A superb, valuable Victorian bronze that will be much admired in your home. It will provide an excellent longterm financial investment as well as a family heirloom to be passed down the generations. Also, please feel free to view at my central London office - by appointment only.
PLEASE NOTE: The bronze is obviously very heavy. I will ship for free within the UK but overseas buyers will need to contact me first to discuss shipping. Also, due to the high value of the item, I accept payment only by cheque or bank transfer (UK) or bank transfer (overseas). Please contact me with any questions.
If you click to view my other items you will see a selection of beautiful items, including watches and antiques from my private collection. I will be listing more in the coming weeks so please keep checking my site.
PLEASE NOTE: Regarding the niche watch brand I'm launching, let me know if you would like to invest or collaborate.
Materials:

Bronze

Width:

23cm

Height:

33cm

Depth:

14cm
Seller Information:
Tempus Antiques , London , UNITED KINGDOM
Other Antiques available from Tempus Antiques