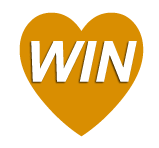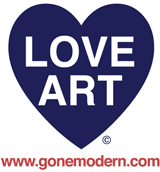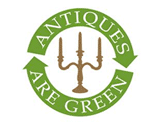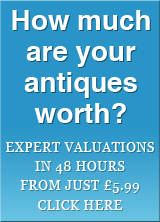 Tailored Insurance Solutions for Dealers and Collectors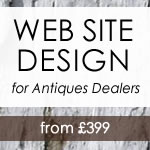 home

BUYERS' WANTED ITEMS
TOTAL SAVED SEARCHES: 65
The following is a list of all the saved searches that buyers are running.
If you think you have an item that would match a buyer's search, click the 'add item' link to upload that item.
That buyer will then be notified by email that you have a matching item available to view.
If you haven't registered with us, sign up now to list your items!
If, after going through this list of antique items, you still have not found what you're looking for, relax a little and come back later. In the mean time you could perhaps
play some bingo
at
Mecca Bingo!
TITLE
DESCRIPTION
ADD MATCHING ITEM

G-PLAN GLASS FRONTED CABINET (1950'S/60'S)
G-Plan furniture
ADD ITEM

GAMAN MORRIS PAINTING
painting
ADD ITEM

S. HODO
Japanese Watercolour
ADD ITEM

GAETANO SCIOLARI
Gaetano Sciolari Chandelier
ADD ITEM

WEDGWOOD
jasper
ADD ITEM

METEORITES
iron meteorites and Libyan Desert Glass
ADD ITEM

GEORGE IV (1820/30)RELATED ONLY
smallish high-quality items in any medium
ADD ITEM

MASONS
Coffee Pot
ADD ITEM

GEORGE IV (1820/30)RELATED ONLY
smallish high-quality items in any medium
ADD ITEM

ANTIQUE CHINESE EXPORT CLOCK
19 century or ealer
ADD ITEM

RAYAL DOULTON MATCH BOWL
blue smudged pattern with match striking border
ADD ITEM

VIOLIN
stratavarius violin
ADD ITEM

SYDNEY TAYLOR
African Lion and Lioness oil painting
ADD ITEM

GERMAN WALL CLOCK
president
ADD ITEM

BRUSH WITH I
Brush with coat of arms
ADD ITEM

PEAKSONS OF CHESTERFIELD
ceramic vase
ADD ITEM

HOWARD
upholstery
ADD ITEM

BLANKET BOX
blanket box
ADD ITEM

LILLICRAP'S HONE. VASELINE / URANIUM GREEN GLASS
LILLICRAP'S HONE. VASELINE / URANIUM GREEN GLASS
ADD ITEM

BIRDS EYE MAPLE DINING TABLE AND CHAIRS
not too large
ADD ITEM

CARVERS
carvers
ADD ITEM

SIDE TABLE
side table
ADD ITEM

FLAMINGOES
2no flamingoesbylorenz hutschenreuther of germany
ADD ITEM

LILLIPUT ANTIQUE BOOKS OF DIFFERENT DRAMAS FOR SALE
we want antique buyers
ADD ITEM

OLIVE COMMONS
porcilain painting/brooch
ADD ITEM

HARDBACK BOOKS
Carl Giles
ADD ITEM

SMALL GEORGIAN MAHOGANY WARDROBES
small georgian mahogany wardrobes
ADD ITEM

CHESTERFIELD SUITE
suite
ADD ITEM

ENGLISH BRASS RING PHOTO FRAMES
brass ring frames
ADD ITEM

ANTIQUES
king william cups and plates
ADD ITEM

ICELANDIC STERLING SILVER (925 S)
sterling slilver
ADD ITEM

EDWARDIAN BRASS RING FRAMES
EDWARDIAN BRASS RING FRAMES
ADD ITEM

DIVING PUMP
air pump for divers
ADD ITEM

DIVING KNIFE
knife for use in water
ADD ITEM

DIVING HELMET
is hat on head when staying underwater
ADD ITEM

FIREMARKS
firemarks
ADD ITEM

JAYNE EYRE
2nd edition
ADD ITEM

HARRODS CYDER JUG
1 Gallon Stoneware Jug
ADD ITEM

SHANG ADDERLEYS PLATES
dragons blue and white
ADD ITEM

ANTIQUE BABIRUSA SKULL
Items matching: antique babirusa skull
ADD ITEM

MICHEALANGILO
picture
ADD ITEM

ANTIQUE TANTALUS
Items matching: antique tantalus
ADD ITEM

HIGHLAND SCENES BY COOPER
Items matching: highland scenes by cooper
ADD ITEM

ANTIQUE FURNITURE U.K. 1887 LYONS
Items matching: antique furniture u.k. 1887 lyons
ADD ITEM

COPPER VICTORIAN MOULD U.K.
Items matching: copper victorian mould u.k.
ADD ITEM

17TH C CARVED COURT CUPBOARD
Items matching: 17th c carved court cupboard
ADD ITEM

PLATES TO HEDDERWICK
Items matching: plates to hedderwick
ADD ITEM

BIBENDUM MICHELIN MAN
Items matching: bibendum michelin man
ADD ITEM

PAIR OF PINK URNS
Items matching: pair of pink urns
ADD ITEM

HAT AND COAT RACK BRASS.
Items matching: Hat and coat rack brass.
ADD ITEM

ANTIQUE FIJIAN CLUB
Items matching: antique fijian club
ADD ITEM

IVORY SHOE HORN
Items matching: ivory shoe horn
ADD ITEM

1950S CHEMIST SHOPS INTERIORS UK
Items matching: 1950s chemist shops interiors uk
ADD ITEM

BRONZE RUBIN
Items matching: bronze rubin
ADD ITEM

EARLY VICTORIAN ROSEWOOD DINING CHAIRS
Items matching: early victorian rosewood dining chairs
ADD ITEM

ANTIQUE WOODEN LAZY SUSAN
Items matching: antique wooden lazy susan
ADD ITEM

ASHWORTH POTTERY BLUE AND WHITE
Ashworth pottery Blackberry pattern
ADD ITEM

ASHWORTH POTTERY BLUE AND WHITE
Items matching: ashworth pottery blue and white
ADD ITEM

HMS LATONA 1941
Items matching: hms latona 1941
ADD ITEM

DICKENS DESK
Items matching: dickens desk
ADD ITEM

IRISH MILITIA BUTTONS
Items matching: militia buttons
ADD ITEM

WILLIAM ESSEX ENAMELER TO QUEEN VICTORIA
Items matching: william essex enameler to queen victoria
ADD ITEM

JAS SHOOLBRED
Items matching: jas shoolbred
ADD ITEM

BEDSIDE CABINETS
Items matching: bedside cabinets
ADD ITEM

CHINA TRADE
painting,gouache
ADD ITEM