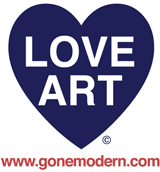 FEATURED ITEM
Lalique for Fioret pendant
N.Bloom & Son
£695.00
Fine Large Library Table by Holland & Sons
A magnificent large Antique Library Table by Holland & Sons (name stamped to drawers on each side). This Antique Mahogany Library Table dates from 1870 and has significant provenance being stamped in no less than 4 places on the frame with the Crown VR marks and also in a further place by the Crown and GRV (see gallery photographs). Holland & Sons were appointed suppliers of furniture to the Crown during Victorian times and the quality of workmanship is evident in this magnificent six drawer Antique Library Table. Locks and castors are all matching and original and are made by Cope and Collinson a well known firm who only supplied fittings of the highest quality. These fittings have helped date the Library Table to the period 1865-1870. This highest quality Antique Mahogany Library Table is in wonderful condition and is all original with the exception of a replacement top quality black full hide writing surface.
FEATURES - Antique Library Table by Holland & Sons
• Superb Antique Mahogany Library Table by Holland & Sons
• Six drawer 6ft x 4ft mahogany library table
• Stamped Holland & Sons on centre drawer top on each side
• Four Crown VR stamps (brandings) to the underside frame of the table
• One Crown GRV stamp (branding) to the underside frame of the table
• Original turned wooden handles
• Original working locks by Cope and Collinson - with keys
• Original brass castors and wheels by Cope and Collinson
• Excellent quality black full hide replacement leather writing surface with blind embossing
DIMENSIONS - 3009 Antique Library Table by Holland & Sons
• • Height to writing surface = 30" (76cm)
• Sitting height (floor to the bottom of the frieze) = 24" (61cm)
• Drawer widths = 20" (51cm)
• Drawer heights = 3" (7.5cm)
FREE UK MAINLAND DELIVERY ON THIS ITEM
Along with any our genuine antique desks or writing tables (we usually have over 50 in stock), this desk can be delivered direct to your home or office UK, or shipped overseas, at competitive rates. Alternatively, this piece along with our comprehensive range, can be seen at our premises in Canterbury, Kent - please contact us for an appointment to view, or to discuss your requirements.
Materials:

Mahogany

Width:

Width = 183cm

Height:

Height to writing surface = 76cm

Depth:

Depth = 122cm
Price: SOLD
Sold Item: We're sorry, but this item has been sold. However, we can notify you automatically via email when similar items are added to the site. This service is free and quick to setup.
If you would like to receive notifications of similar items, please click here.