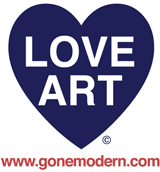 EARLY RED TORTOISEHELL & IVORY TEA CADDY
A superb rare example of an early Dutch Tea Caddy, veneered in ebony with red Tortoiseshell panels and ivory inlay. The ebony lid has a tortoiseshell circle in the middle with an ivory inlaid floral design on all four edges, ivory stringing and an ornate brass ring handle. The front of the tea caddy has the same design as the lid with a brass escutcheon. Both sides of the tea caddy has a similar design with a square tortoiseshell panel with vory inlaid floral design surrounded by ebony. The canted corners have a "teardrop" type design in tortoiseshell inlaid with ivory. The back has two square tortoiseshell panels with ivory stringing and ivory dots in all four corners. There is further tortoiseshell decoration with ivory stringing on the front, sides and back of the lid.
The interior has two compartments for storing tea each compartment has fitted lids with brass handles.
Seller Information:
Hampton Antiques , Northamptonshire , UNITED KINGDOM
Hampton Antiques are specialists in Antique Boxes & Accessories. The stock ranges from Tea Caddies and Lapdesks to Sewing Boxes, Cutlery boxes, and fine Silver dressing cases and boxes that defy categorisation!
Mark & Sara Goodger established Hampton Antiques in 1998. Mark has been in the business for over 20 years and has gained a huge amount of experience based on restoration and sales of Antique Boxes which has lead to them becoming one of the UK's top box dealers. However the special ingrediant that makes Hampton Antiques so successful is Mark's energy, enthusiasm and unmistakeable excellent taste. He is passionate about has bringing antiques into the 21st century!
Behind Mark & Sara is a team of talented restorers who work to provide a range of high quality products at a competative price, with excellent customer service.
Hampton Antiques are proud memebers of BADA, British Antique Dealers Assosiation, CINOA & CADA. They often exhibit at prestigious events accross the country including The Fine Arts & Antique Fair at Olympia London.
Hampton Antiques specilaise in supplying the antiques and interior trade worldwide as well as private collectors & investors.
Most items listed can be viewed on their Website with clear images, descriptions and prices.
Other Antiques available from Hampton Antiques