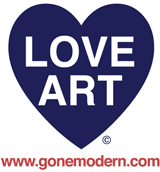 Chinese double gourd blue glaze vase, Kangxi
A Chinese vase of double gourd shape, covered with a cobalt blue monochrome glaze, decorated with three precious objects, and dating from the Kangxi period. The decoration, which is under the glaze, appears to have been drawn through the cobalt blue. It is therefore possible that the vase was first covered with cobalt blue, the decoration drawn, and the whole then covered with another layer of glaze. An unusual and subtle form of decoration. Height 12.8cm (5").
There was one vase sold at Christie's London as part of the E.T. Hall collection of Chinese monochrome porcelains which appears to have a similar form of decoration (part of lot 159).
Date: Kangxi (1662-1722).
Condition:
There is restoration to the top of the neck of this vase. Otherwise no other damage. There is a small amount of surface scratching, but no more than is usual with vases of this age. The overspraying at the top of the neck, and the over-painting to the inside at the top of the neck, could be re-done in a far more inconspicuous manner.
Price: SOLD
Sold Item: We're sorry, but this item has been sold. However, we can notify you automatically via email when similar items are added to the site. This service is free and quick to setup.
If you would like to receive notifications of similar items, please click here.
Seller Information:
Drove House Antiques , Calne , UNITED KINGDOM
Specialising in antique Chinese porcelain, ceramics and works of art.
We have been collectors of antique Chinese ceramics for many years, and made the decision in 1999 to enhance our enjoyment and appreciation of these marvellous objects by selling a selection of items. Over the last 14 years we have slowly increased the size of this activity, selling to customers worldwide, many of whom have become valued regular purchasers from us.
Our aim is to offer good quality and interesting examples of antique Chinese ceramics so that, whether you are a new collector or an old hand, you will find something to tempt you!
We understand how difficult it is to buy items at a distance without handling them. We want you to feel confident about buying from us, which is why we aim to give a 'no surprises' description, giving as much detail about condition as possible. If you have any questions about an item, please do not hesitate to ask us.
We unconditionally guarantee the item to be as described.
If when you receive the item from us it is not as we have described you may return it for a full refund of the purchase price. (Returned items must be received in the same condition as sent out by us, and return shipping must be paid for by the buyer.)
Shipping is additional to the indicated price. Please contact us for a shipping quote to your address.
You can find more items for sale on our web site:
http://www.drovehouseantiques.com
Ian Rodgers
Other Antiques available from Drove House Antiques