Top 10 Most Viewed Items on Antiques.co.uk this month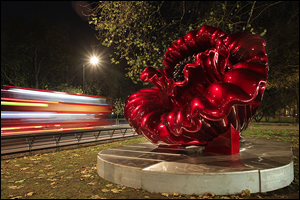 Iain Brunt is delighted to include a work by Ana Tzarev in his London Outdoor Sculpture exhibition. For further details please visit www.2012sculpture.co.uk
We are grateful to Westminster City Council and transport for London for allowing us to display this wonderful sculpture and thank them for all their kind assistance in doing so.

The Park Lane site launches the world's largest ever art installation – with a message of LOVE AND PEACE.

Flower Power is back. We've been working with Ana to launch her most ambitious work to date – a series of connected sculptures which span the planet and carry a global message of love, peace and understanding.

The 75-year-old artist is installing a collection of elaborate and brightly coloured fifteen-foot high flowers in a number of carefully selected venues in seven different countries around the world.

According to Tzarev the sculptures will be placed in areas where millions of people will be able to see them as they go about their daily lives.

After braving a freezing Sunday in central London we have now put the first flower on display on the grassy central reservation in Park Lane.

The first flower blossomed earlier this month in Shenzhen in China and the next will bloom in Museo Nationale Palazzo di Venezia in Rome in the New Year.

"I have had an idea to create a global sculpture from many years. It was my way of beginning a campaign through my art to start a global conversation," Tzarev told us.

"I have created a limited number of these huge flowers. When the first one went on display in China we did it without a fanfare and watched the reaction… it caused quite a stir. I realised immediately that hundreds of people were attracted to the sculpture. They wanted to touch it and be seen with it. I believe we can get the world to talk together through these flowers.

"My dream is for my flowers to act as beacons and rallying points across the planet – bringing people together on a global scale,"






December Quiz
For your chance to win one year's free subscription to Antiques.co.uk (worth £250), answer the following question:

Can you identify what this is and tell us what it is used for?
All answers by Monday December 31st please

(click here to see the image bigger).

Please email your answers to mail@antiques.co.uk

Answers will be drawn on January 1st and the results published in our January newsletter.


Each year we donate to the charity of our choice instead of sending Christmas cards through the post. This is to save paper and carbon emissions throughout the world. We hope you will join us in donating to this year's charity - St John's Ambulance by clicking here.

Merry Christmas from all of us at www.antiques.co.uk


www.antiques.co.uk is proud to announce that now with over 180,000 antiques for sale that we are now the UK's largest antiques website.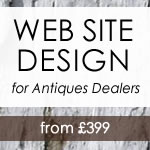 We are also pleased to announce the launch of our new website design and consultation services from ph9, our affiliate partner in producing web sites specifically for Antiques Dealers.

ph9 produce web sites which help Antiques businesses save time, make more sales, look stunning, and are easy to update.

ph9 have produced web sites for the likes of Christopher Hodsoll, Spencer Swaffer, Martin D Johnson Antiques, Appley Hoare and others. They have clients in the UK, USA and across Europe.

Their web sites are integrated with the antiques.co.uk platform (using our XML feed service) so whenever you add an item to your own web site it's uploaded straight to antiques.co.uk - so it's time efficient.

What's more, all new websites come with an offer
of a half-price membership of Antiques.co.uk!

For more information contact Rob or Sam on 020 8819 8383, email hello@ph9.com or visit www.antiqueswebdesign.com, remembering to mention Antiques.co.uk in order to take advantage of the half-price membership offer!


NATIONAL ANTIQUES WEEK
20 -28 APRIL 2013
Championing Young Members of the Antiques Trade
YOUNG GUNS OF THE TRADE AWARD


The organisers of National Antiques Week are delighted to announce The Young Guns of the Antiques Trade Award which will be presented to the winning young member of the antiques trade and 2 runners up at an awards ceremony followed by a celebration party at The Decorative Antiques and Textiles Fair, Battersea Park, London SW11 at 6 pm on Thursday 25 April 2013.
For more information on the prize and nominees, click here.



Most Recently Uploaded Items on Antiques.co.uk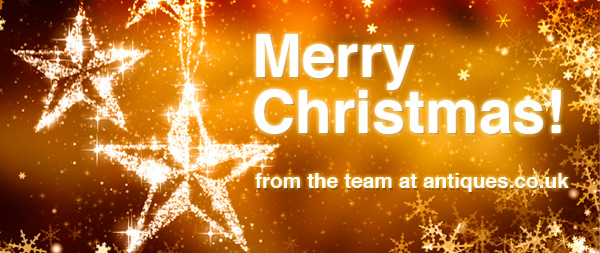 If you would like to advertise in this newsletter please contact Iain Brunt on mail@antiques.co.uk