Top 10 Most Viewed Items on Antiques.co.uk this month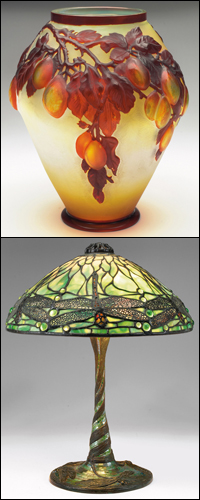 20th Century Art & Design Auction
December 1st at 10am CST
Held at: John Toomey Gallery
818 North Boulevard, Oak Park, IL 60301 USA
708-383-5234


Preview Dates:
Tue
Nov. 27 2012
10:00 a.m.
-
5:00 p.m.
Wed
Nov 28 2012
10:00 a.m
-
5:00 p.m.
Thur
Nov 29 2012
10:00 a.m
-
7:00 p.m.
Fri
Nov 30 2012
10:00 a.m
-
5:00 p.m.
Also open by appointment when available


This important three-session sale includes more than 1000 lots. Our sale begins with an Arts & Crafts/Art Nouveau session containing furniture, ceramics, lighting, metalwork, graphics, textiles, paintings, and glass. Session two showcases fine art, including American and European oil paintings, prints, and watercolors. The third session will be made up of 1950s/Modern furniture, lighting, ceramics, Italian glass, jewelry and decorative objects. Also open by appointment when available.


Click here to view the sale page.




November Quiz
Thank you for all your answers to November's quiz, we were overwhelmed with correct answers. Yes it's a Silver Pin cushion dated around 1910 the winner is David Hughes, Congratulations!



December Quiz
For your chance to win one year's free subscription to Antiques.co.uk (worth £250), answer the following question:

Can you identify this and tell us what it is used for?
All answers by Monday December 31st please

(click here to see the image bigger).

Please email your answers to mail@antiques.co.uk

Answers will be drawn on January 1st and the results published in our January newsletter.


Each year we donate to the charity of our choice instead of sending Christmas cards through the post. This is to save paper and carbon emissions throughout the world. We hope you will join us in donating to this year's charity - St John's Ambulance by clicking here.

Merry Christmas from all of us at www.antiques.co.uk


www.antiques.co.uk is proud to announce that now with over 180,000 antiques for sale that we are now the UK's largest antiques website.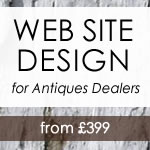 We are also pleased to announce the launch of our new website design and consultation services from ph9, our affiliate partner in producing web sites specifically for Antiques Dealers.

ph9 are a company who believe in making computers and the web easy for Antiques dealers. They produce web sites which help Antiques businesses save time, make more sales, look stunning, and are easy to update.

They work with Antiques Dealers of all abilities, and show their clients how to update their web sites and provide great remote help by remote controlling into your computer so it's like they're sitting next to you, no matter where you're located!

Their web sites are great for both dealers who do have a shop, and also those who don't.

Their web sites are integrated with the antiques.co.uk platform (using our XML feed service) so whenever you add an item to your own web site it's uploaded straight to antiques.co.uk - so it's time efficient.

What's more, all new websites come with an offer
of a half-price membership of Antiques.co.uk!

ph9 have produced web sites for the likes of Christopher Hodsoll, Spencer Swaffer, Martin D Johnson Antiques, Appley Hoare and others. They have clients in the UK, USA and across Europe.

They provide two types of web sites:- All of their web sites can be customised to have any features you require, and ph9 offer a great range of add-ons to help you get the most of the web.

Ph9 have been around since 2004, so won't disappear on you like many other web agencies. Plus they provide you the ongoing support and help so you've always got someone you can talk to.

For more information contact Rob or Sam on 020 8819 8383, email hello@ph9.com or visit www.antiqueswebdesign.com, remembering to mention Antiques.co.uk in order to take advantage of the half-price membership offer!


Most Recently Uploaded Items on Antiques.co.uk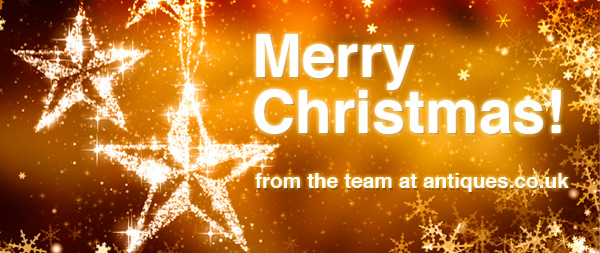 If you would like to advertise in this newsletter please contact Iain Brunt on mail@antiques.co.uk