Top 10 Most Viewed Items on Antiques.co.uk this month


Graduates of Buckingham University's Furniture Conservation, Restoration and Decorative Arts courses can now turn to their tutors for work.
Click here to read more...


www.antiques.co.uk is proud to be selling the oldest antique on the internet, dated at over 250 million years old.
Now that's what we call an antique - and what a gem it is!

Click here to see more...


October Quiz
Thank you for all your answers to October's quiz, the memorial was to Sir Henry Moore in Castleford, West Yorkshire where he was born. Sadly no one got the correct answer, better luck this month!



November Quiz
For your chance to win one year's free subscription to Antiques.co.uk (worth £250), answer the following question:

Can you identify the use for this object and tell us an approximate date when it was created. All answers by Friday November 30th please

Please email your answers to mail@antiques.co.uk

Answers will be drawn on December 1st and the results published in our December newsletter.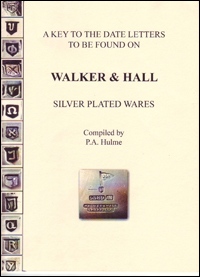 We are pleased to announce that the long awaited work from Wichwood a fascinating guide to silver plated wares "A KEY TO THE DATE LETTERS TO BE FOUND ON WALKER & HALL SILVER PLATED WARES" is now available. Founded in 1845 Walker and Hall were one of the few companies to obligingly mark their wares with a dating system.

Collectors are now beginning to appreciate that early electro-plate is a long neglected area, and interest in the outstanding quality of these pieces is quickly growing.

Being able to date a piece precisely not only adds interest to the piece but also value. Covering the period from 1884-1959, these tables will enable you to do just this.

This informative reference will prove invaluable for any professional or amateur with an interest in Walker & Hall silver plated wares.

To order your copies please go to the Bookshop at www.wichwood.com.



www.antiques.co.uk is proud to announce that now with over 180,000 antiques for sale that we are now the UK's largest antiques website.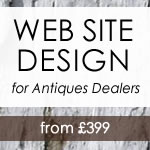 We are also pleased to announce the launch of our new website design and consultation services from ph9, our affiliate partner in producing web sites specifically for Antiques Dealers.

ph9 are a company who believe in making computers and the web easy for Antiques dealers. They produce web sites which help Antiques businesses save time, make more sales, look stunning, and are easy to update.

They work with Antiques Dealers of all abilities, and show their clients how to update their web sites and provide great remote help by remote controlling into your computer so it's like they're sitting next to you, no matter where you're located!

Their web sites are great for both dealers who do have a shop, and also those who don't.

Their web sites are integrated with the antiques.co.uk platform (using our XML feed service) so whenever you add an item to your own web site it's uploaded straight to antiques.co.uk - so it's time efficient.

What's more, all new websites come with an offer
of a half-price membership of Antiques.co.uk!

ph9 have produced web sites for the likes of Christopher Hodsoll, Spencer Swaffer, Martin D Johnson Antiques, Appley Hoare and others. They have clients in the UK, USA and across Europe.

They provide two types of web sites:- All of their web sites can be customised to have any features you require, and ph9 offer a great range of add-ons to help you get the most of the web.

Ph9 have been around since 2004, so won't disappear on you like many other web agencies. Plus they provide you the ongoing support and help so you've always got someone you can talk to.

For more information contact Rob or Sam on 020 8819 8383, email hello@ph9.com or visit www.antiqueswebdesign.com, remembering to mention Antiques.co.uk in order to take advantage of the half-price membership offer!


By kind permission of Westminster City Council our 2012 sculpture show, which exhibits a large number of fantastic works throughout central London, has been extended through to the spring of 2013.
We hope you will continue to enjoy these beautiful works of art, for further details please visit our website www.2012sculpture.co.uk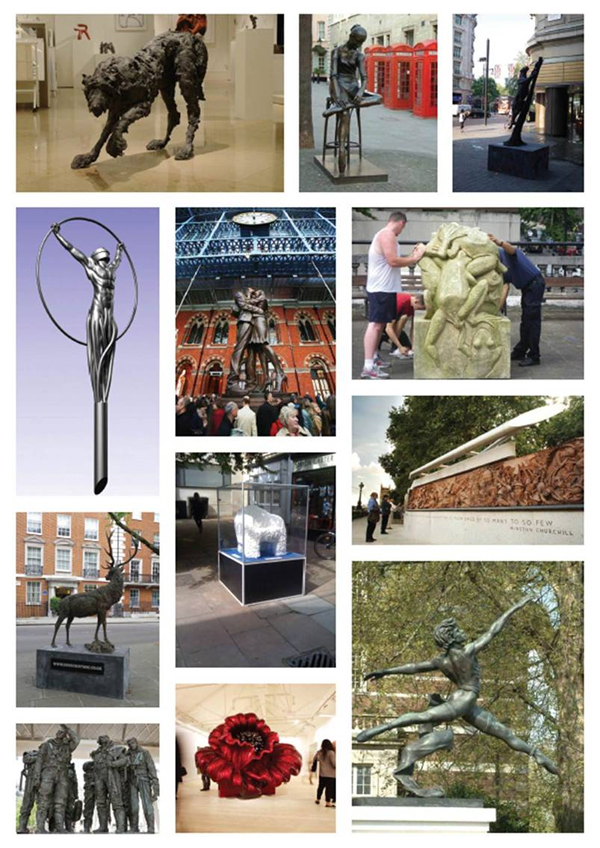 Most Recently Uploaded Items on Antiques.co.uk









If you would like to advertise in this newsletter please contact Iain Brunt on mail@antiques.co.uk