Top 10 Most Viewed Items on Antiques.co.uk this month


Iain Michael Brunt, in association with www.antiques.co.uk, is delighted to announce placement of public sculptures to join Mayor Boris Johnson's Festival of London 2012, commemorating wonderfully both the Jubilee & Olympics.

Iain has selected 6 sculptures to be placed in City of Westminster locations over the next few weeks, starting with Hamish Mackie on May 24th 2012, to celebrate these events. Also, for Her Majesty The Queen, Judy Boyt has created this exceptional piece to celebrate her reign. This is a limited edition sculpture available through www.2012sculpture.co.uk.





Iain is also designing an intriguing Sculpture Trail for the Olympics which will lead visitors excitingly through the parks, squares & streets of London, admiring sculptors from earlier centuries, further tangible evidence of the great capital's history.

We are privileged to be working with Westminster City Council to bring these sculptures into the public eye. Further details - see www.2012sculpture.co.uk; selected artists will include, Joseph Paxton, Judy Boyt, Hamish Mackie, Walter Raes, Enzo Plazzotta & Tom Maley.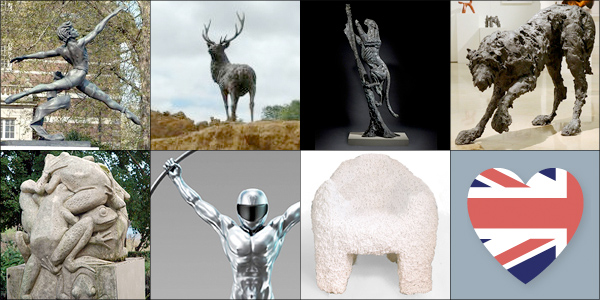 Iain's obsession with art, & foremost with sculpture, comes from having had the privilege of working with Henry Moore, & coincidentally was born also in Castleford, West Yorkshire, the same town as Moore. Iain feels also that the historical tradition of promoting sculpture is as important as it ever was. "Festival of London 2012 has given me a great opportunity to show the world some diverse & eternal ideas from the magnificent choice of sculptors we have here in the U.K."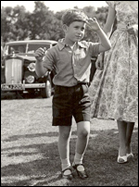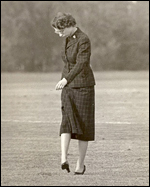 The great British polo season is well on its way and to celebrate the Jubilee we have many new items available on our website www.poloantiques.com.

Please also remember that our customised Trophy and gift service is busy as ever so please order early so as not to miss that important presentation further enquires please call 0207 193 4353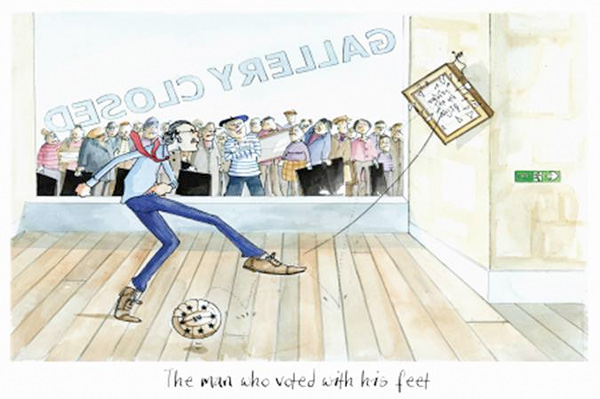 One of the most contentious issues affecting our trade and a good number of our Members, is Artists Resale Right ( Droit de Suite). The Art Dealers amongst you will be aware that our worst fears have now been realised and as from 1st January 2012, this resale tax now applies also to dead artists up to 70 years after their death. The bitter battle to oppose this tax which is likely to be so damaging to the UK art trade has been fought long and hard and is not over yet.

It is important that the views of dealers themselves are heard, and not just through the trade associations, individual voices are also powerful – and the more of these that can be heard, the better.

For this reason, Niall Fairhead of Fairhead Fine Art has launched an on-line Petition, and we urge all our Members to sign it. Mr Fairhead says .....

'Living artists embarking on their careers and wanting to promote their art can usually only do so with the help of experienced art dealers. These dealers can also help manage deceased artists' estates by offering storage, conservation, cataloguing, research and restoration services. Artists need a trade that is based upon dealers and galleries who are strong, efficient, professional and financially-solvent. The full implementation of the Right will hinder this by considerably reducing dealers' margins and by increasing fourfold the bureaucracy they deal with. At a time when running a small business is becoming increasingly costly, the cumulative effect of 4% ARR on purchases plus 4% on sales will make it difficult for small art dealers to meet their overheads.'

The Petition calls upon the Government to:

(a) recognise this impact on small businesses by increasing from €1,000 to €3,000 the threshold above which the Right is collected in the UK, as allowed under the European Artist's Resale Right Directive; and

(b) exert pressure on the European Commission to change the Directive so that it is less damaging to the art market, particularly the market in works by deceased artists.

Please visit the link below to view the Petition and more information on how to oppose this tax.

http://www.ipetitions.com/petition/damage-to-small-businesses-from-the-artists

You might also like to keep an eye on this useful Blog devised by LAPADA Member Elliot Lee, which will also feature this Survey and general debate issues surrounding ARR Art, Antiques & Design Blog

Thank you for your support,

Article by kind permission of LAPADA

Sarah Percy-Davis
Chief Executive
LAPADA The Association of Art & Antiques Dealers


Most Recently Uploaded Items on Antiques.co.uk









If you would like to advertise in this newsletter please contact Iain Brunt on mail@antiques.co.uk