Top 10 Most Viewed Items on Antiques.co.uk this month


The year to celebrate all things Gothic
I am a great fan of Gothic architecture and particularly the work of Augustus Welby Pugin who was the design mastermind behind the amazing Palace of Westminster.

I recently had the pleasure of visiting this mecca of gothic interior design, to see his work close-up. Even though I've been a fan for years, nothing prepared me for how I would feel – the relentless blazing kaleidoscopes of colour and glittering gilding really blew me away.

It was a joy to see this bright combination of design and craftsmanship working together at it's very best, and it flows from ceiling panels to floor tiles, from wallpaper to stained glass windows, from light fittings to furniture. The colourful gothic madness is everywhere and no surface is left untouched.

The great thing about this ear of design is that it's all around us, it defines Britain as we know it. During the 19th Century, architects across the land were influenced by the Pugin and the Gothic Revival movement. Many churches, schools, railway stations and houses had some gothic details, no mater how subtle. Pointed arched windows, patterned brickwork and leaded glass, on the exterior, with oak panelling, richly coloured wallpapers, ceramics, metalwork and masses of opulent gilding, were typical features of the interior.

2012 is the bicentenary of the birth of Pugin, so why not celebrate in style with a piece of gorgeous gothic ness all of your own?

Search for 'Pugin', 'Gothic' or 'Gothic Revival'
A selection of gothic items currently for sale on www.antiques.co.uk log on to see more

By Andrea Hall


One of my favourite gothic revival homes which I had the pleasure in helping with is Allerton Castle in Yorkshire. It's currently available for weddings and parties - so perhaps this Valentines Day is perfect to select it for your special venue!
Iain Brunt



As we get into 2012 the cold snap will soon be over but whilst you're indoors keeping warm why not take the time to tidy up that attic or cupboard? It's refreshing and can prove quite profitable.
Have you ever wondered what your items are worth? Send us some photographs and let our valuers tell you what it's worth.

www.valuemyantiques.co.uk


A romantic place to visit can unusually be found at an old RAF base, especially if you are looking for that special piece of jewellery for a loved one.
At Hemswell Antique Centres in North Lincolnshire, in the last few years, they have experienced a couple of wedding proposals.
The first was on the last leap year, where the lady got down on one knee, and he said yes.
The second was last year, when this time, the man hid the ring in a jewellery cabinet, waiting for his future wife to see the ring with his proposal in writing underneath.

With Valentine's Day coming up soon, there is always something special and individual for that last minute gift to be found at Hemswell, whether it is jewellery or just a good quality collectable.

To view a selection, why not check out the website at www.hemswell-antiques.com.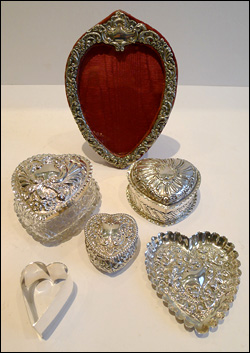 For objects of Love and Affection this Valentine's day, visit Puckering's, for a selection of romantic antique sterling silver gifts.

London based dealer, Andrew Puckering specialises in fine English decorative antiques, and include free domestic and worldwide registered delivery:
Our current stock includes:
English sterling silver photograph frame, hallmarked Birmingham 1902 by Synyer & Beddoes
Large antique cut crystal and sterling silver heart shaped box, Birmingham 1903
Large Victorian sterling silver heart shaped box by Goldsmith's & Silversmith's , 1899
Small English sterling silver heart shaped box by Henry Matthews, hallmarked Birmingham 1900
An unusual sterling silver napkin ring by Deakin & Francis, hallmarked, Birmingham 1921
Pretty antique heart shaped trinket tray, hallmarked London 1894
For further details please call +44(0)7853-189922
Or visit our store at Antiques.co.uk.


23rd BATH DECORATIVE ANTIQUES FAIR
The Pavilion, Bath BA2 4EU
8-10 March 2012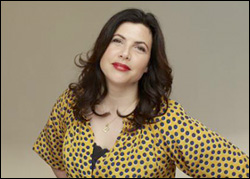 The Bath Decorative Antiques Fair celebrates a vintage year this year with a very special event and some exciting new exhibitors from across the UK.

On Thursday 8 March at 3 pm the delightful television presenter Kirstie Allsopp will present the awards to the lucky winners of Britain's Best Antiques Shops as part of National Antiques Week. The public voted on line to nominate their favourite antiques shops and auction houses and the winners' names will be kept strictly under wraps until Kirstie announces them at the Bath Decorative Antiques Fair.

Kirstie who is a great supporter of the antiques trade and the Antiques are Green movement said: "Buying antiques and vintage is about getting beautiful, unique and green things for your home but also about respecting the environment and being sensible with your money – I know that if everything went belly up tomorrow I could sell the contents of my house for considerably more that I paid for it – and I couldn't say that if I'd bought new."

Bath has always been a magnet for decorators, homemakers and collectors alike, and the organiser Robin Coleman strives to make sure the fair is not only exciting as a source of wonderful objects, but enjoyable, relaxed and memorable. Exhibitors regularly comment that they look forward to returning each year to what has become a club-like atmosphere.


Most Recently Uploaded Items on Antiques.co.uk









If you would like to advertise in this newsletter please contact Iain Brunt on mail@antiques.co.uk