Top 10 Most Viewed Items on Antiques.co.uk this month



Granny knows best!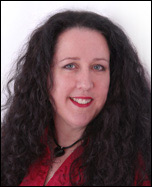 By Andrea Hall

You don't have to be a designer to have a stunning vintage interior. And you don't need to have pots of dosh either. Simply recycling some pretty 'not-so-old' inexpensive things can provide a wonderful, homely period feel.

How many times have you visited your Granny and taken for granted that old chair she sits in by the fire, that crocheted blanket, or the table that you've never actually looked at properly because it's always covered in a tablecloth?

Well, next time you go, look at them for inspiration. Talk to her about her things too – no doubt she has a story to tell. It will help you see them in a new and exciting light and give you a great starting point.

I'm not advocating you rob your Granny, but just imagine that old wash stand with a lick of paint. Look how funky her original 50s tea set is. Imagine the chair newly upholstered in a colour to match your house. Feel the ideas coming on?

I bet she's got loads of old linens squirrelled away in a cupboard somewhere too and she'll be only too pleased to make some space and help you out.

However, if you're not lucky enough to have a generous relative, it's amazing what you can find on a budget that with a bit of imagination can create the look you're after. You'll also feel a sense of well-being, knowing you're being green and doing your bit for the environment.

Search for words such as: 'vintage', 'chintz', 'up-cycle' 'recycled' and 'shabby chic'

Andrea Hall works for herself as a graphic designer and has a personal interest in vintage and period interiors.
www.andreahall.co.uk



A really pretty carved bleached wood and gilded three piece suite late 19th century.
Comprising of two armchairs and one two seater sofa.
Needs re-upholstering but very comfortable £900.
Buyer to collect from midlands area.
Tel 0779 8684694 for further details.


With global art prices going up daily and share prices and gold falling sharply art enthusiasts are switching their money to something that they can enjoy rather than seeing it go up and down on a computer screen.
www.gonemodern.com has a number of outstanding artists which will enhance any collection starting from as little as £500-00 here are just a few images of what's on offer at www.gonemodern.com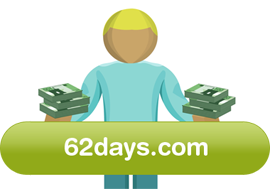 There's a great new way to sell unwanted antiques online – it's simple, competitive and hassle-free, it's 62days.com

We all find from time to time that we're ready for a clear out. Whether your antiques collection has outgrown your living space, you've inherited items or you're just ready for a change, it's now easier than ever to sell unwanted antiques online with 62days.com.

Dealers can use the service to turn over their unwanted inventory and raise money for new stock, while collectors can get an offer for their items within minutes.

This innovative online service provides a quick, competitive quote, secure transportation and it's totally free to use. For a simple way to sell, visit www.62days.com.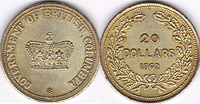 ValueMyStuff made some interesting discoveries in the last few months. Interestingly, we valued a Canadian British Columbia 20-Dollars 1862 pattern in silver at £20,000 to £25,000.
This particular coin allows an insight in Canadian history, reflecting the major change which took place for the Canadian monetary system in the second half of the 19th Century. British Columbia dollars replaced the British Pound in the 1860s, before the overall adoption of Canadian dollar. The 20-Dollars 1862 was therefore particularly rare and certainly valuable.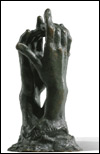 We also valued a lovely sculpture by Auguste Rodin (French, 1840-1917), at £20,000-£30,000, earlier this year. It sold a couple of months ago via ValueMyStuff's agency service for £55,000.
And there are certainly many more discoveries to come...!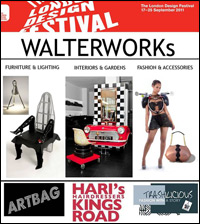 For the 2nd year, Walter Raes designer of WALTERWORKs is showing in London Design Festival, featuring Walter's brilliant installation on both 19/20 Sept:
Dun Roamin' goes Surreal:
re-cycled/re-purposed Sitting Room!
Also on 20th, WALTERWORKs' fashion show of Wearable Art featuring bags by Debra Franses-Bean, accessories by Trashilicious from Belgium, & superb styling by celebrity hair dresser, HARI from his new King's Road salon.
Recap: two events in London Design Festival on 19 & 20 September, next to V&A, a large venue in Brompton Oratory courtyard.
For more information please click on the LDF Image.


Most Recently Uploaded Items on Antiques.co.uk







If you would like to advertise in this newsletter please contact Iain Brunt on mail@antiques.co.uk