Welcome to the Antiques.co.uk newsletter, from Iain Brunt
We are gearing up for a busy time at Antiques.co.uk. Our petition is gaining more signatures each day and, as we begin the build up to National Antiques Week, we have had pledges from many dealers to help our petition reach its goal of 2,500 signatures. If you haven't yet signed the petition please sign up – we only have 1,700 more signatures to get and we'd like to achieve this amount by the end of the year. If you would like to put some flyers into your shops or give some out at an Antiques event we would welcome the support. Please email mail@antiques.co.uk with your name and address and we will get some sent to you.

We would like to take this opportunity to thank everyone that has helped support the campaign so far. We could not have raised this much awareness without your constant backing. Thank you!




Special October Offer

As a special trial, during the whole month of October, we are offering dealers, who have not yet signed up to Antiques.co.uk, the chance to see what we're all about for free. We will help you list your items and show you how Antiques.co.uk can connect you to buyers all over the world. For further details please email iain@antiques.co.uk or call Iain direct on 07798 684 694.

Don't forget to get involved with National Antiques Week 23 – 20 November 2009. For more details see www.antiquesnews.co.uk and look out for our special National Antiques Week newsletter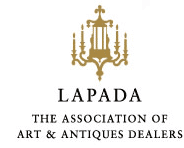 LAPADA Antiques & Art Fair Review
We were invited to attend the Private View of the LAPADA Antiques & Art Fair, 24 – 27 September 2009, held at Berkeley Square and all we can say is "What a turn out! ". Approximately 3,000 visitors attended the Private View and made it an evening to remember. Many dealers experienced a high volume of interest and sales, while the buzz about the industry brought a sense of genuine optimism that we can thrive even in an economic downturn. It was a great start to the antiques season and long may it continue!

Interior Design Update: Pairs Launches
November will see the launch of Pairs Antiques; a unique antiques service that finds those beautiful twin pieces for your homes. Any interior designer or lover of antique pairs will know how hard it is to find the troublesome twosomes. At Pairs Antiques we do all the hard work for you and we will make sure we find the ideal pairs for your latest project. Please email iain@pairsantiques.co.uk or call Iain direct on 07798 684 694 for more information about this service. Meanwhile here are some of the stunning pairs;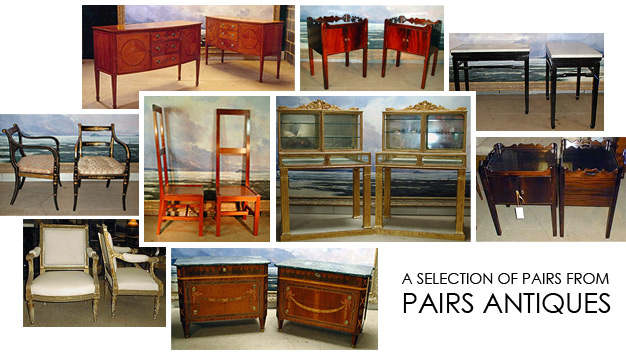 Featured Item of the Month
This month's Featured Item is a wonderful pencil and watercolour portrait of Prince Albert of Saxe-Coburg and Gotha, The Prince Consort 1819-1861 by Alfred Edward Chalon 1780 - 1861.

31.00 x 24.00 cm 12.20 x 9.45 ins

Priced £4,500

The Modern Day Treasure Hoard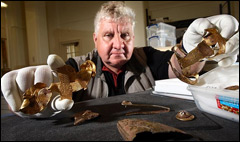 It was the talk of the UK last month as the Staffordshire gold, found, by a metal detector fan Terry Herbert in July 09, was finally valued. The trove of over 1,500 Anglo-Saxon gold and silver objects was billed as the largest collection to be found in England since the Sutton Hoo discovery in 1939.

The five kilograms of gold was priced with a melt value of around £100,000 and, although the hoard is indeed priceless, the value had to be determined in order to declare it as actual 'treasure'. On September 24, the South Staffordshire Coroner formally declared the hoard 'treasure' which means under the Treasure Act of 1996 ownership now has to be passed to the Crown. However, the finder and owner of the land on which it was discovered are entitled to a reward of the treasure's full commercial value.

While the actual valuation will take much longer to be determined, given that there is not that many Anglo-Saxon discoveries of this nature by which to assess it, one thing remains true; Terry Herbert will always be able to say that he discovered 'treasure'!

Antiques News Round-up
Minterne Antiques, Fine Art & Interiors Fair: Antiques, Fine Art, and Interiors fair at Minterne House Minterne Magna, Dorset an exciting fair in the heart of the West Country see www.weada.co.uk for more details

£60,000 Sundial Theft Linked to Levens Hall: Police are urging people to come forward with more information on the theft of 300-year-old bronze sundial from Dalemain House near Penrith, Cumbria between 6-9 September 2009. It is being linked to a burglary in which a £200,000 antique clock was taken from Levens Hall. Visit www.antiquesnews.co.uk for more details.