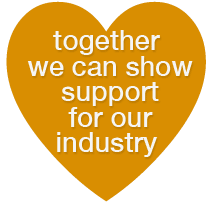 Since last month's newsletter, we have had another flurry of signatures on our petition taking the total amount to nearly 600 supporters. We promised that when we get 2,000 signatures we would take our campaign, to the government to provide support to the Fine Art and Antiques industry, to the Rt. Hon Alistair Darling MP Chancellor of the Exchequer. We are well on our way to a visit to Whitehall but we still need more signatures.

We are calling for all dealers and buyers to tell their customers and friends of our campaign. You can help in so many ways. We have leaflets that you can hand out in your shops or take to antiques trade shows to make people aware of what the campaign is about. We can send you an email that we would ask you to forward to all your friends and customers. Just email us at mail@antiques.co.uk and we will get a batch of leaflets sent to you.



We are regularly asked if Antiques.co.uk accepts post 1950 treasures and up until this point, we have not. However, we have recently merged with www.gonemodern.com and have decided to lift the dateline, and all items will still be strictly vetted to make sure they adhere to the same high quality standard currently featured on the site.

We will also shortly be launching our Antiques.co.uk online bookstore so that you will be able to purchase books on fine art and antiques from our new extensive library

Promotions for National Antiques Week 23 – 30 November 2009

Whilst we may be in the middle of summer, albeit a tepid one, we are looking forward to Antiques Week 2009 and are inviting partners to join with us to support our industry. BBC Homes & Antiques magazine is launching a campaign in its November issue to help promote the nation's antiques shops. Inspired by Antiques News, 'Antiques are Green' and Iain Brunt, this feature will remind people of the importance of antiques shops to the character of our high streets, as well as the advantages of buying antiques and supporting these businesses.



The magazine is looking for dealers to link up with their campaign and take part in a Reader Offer. Participating dealers will offer BBC Homes & Antiques readers a 10% discount during October and November to customers who bring in their copy of the November issue. These dealers will be listed on the BBC Homes & Antiques website and possibly in the magazine. The initiative is to encourage more buyers to visit antique shops and to raise awareness of the campaign at a local level.

Dealers wishing to participate should email natashagoodfellow@bbcmagazinesbristol.com by Monday 24 August 2009.

Rare designer bust up for auction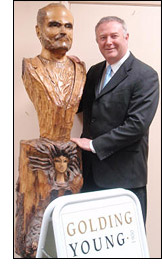 Willard Wigan M.B.E is well known for his micro sculptures, works of art in the eye of a needle, with his collection of works valued at £11.2m in 2007. His large scale works are virtually unknown at auction but on Wednesday 5th August, a bust of design icon Gianni Versace will be up for sale at Golding Young auctioneers in Grantham, Lincolnshire. The sculpture was commissioned for a designer clothes shop in Birmingham in 1997, the year of Versace's death. The sculpture is of Gianni Versace, a carved head and torso portrait bust, over the Versace Medusa carved into an integral natural tree trunk base standing at 150 cm high. The bust was bought by the current owner from the shop in 2002 and is now up for sale. Whilst the values of Willard Wigan's micro sculptures are well recorded and documented, there are few comparable auction results for his large scale works. There is no estimate on the lot and there have been increasing murmurs of excitement about what it will fetch.

The auction will be held in Grantham just after 10am on Wednesday 5th August 2009 and will be live on the internet at www.the-saleroom.com/goldingyoung. The sale is being filmed by ITV's Dickinson's Real Deal, hosted by David Dickinson.

Willard Wigan's other micro sculpture works are also currently on view at My Little Eye Gallery, 40a Museum Street, Bloomsbury, London, WC1A 1LU. For further information, visit www.willard-wigan.com

Exclusive Evening Tours at the Palace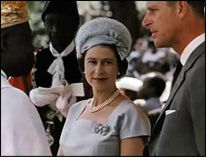 Thousands of visitors have already enjoyed this year's special exhibition, Queen & Commonwealth: The Royal Tour, at Buckingham Palace. Dresses and jewellery worn by The Queen and gifts presented to Her Majesty by the people of the Commonwealth evoke some of the most important overseas tours undertaken by Her Majesty during her reign. The new exhibition micro site includes film of royal tours and footage from the private film archive of the Royal Family.

Owing to popular demand additional dates in August are now available for an after-hours guided tour of the State Rooms including the special exhibition. The two hour tour starts at 5pm and includes a copy of the official souvenir guide, a glass of champagne served in the Bow Room and 20% discount in the Royal Collection shop for £65 per person.

Dates available are 18, 19, 22, 26 August 2009. To book your tickets visit the new micro site at www.royalcollection.org.uk/microsites/queenandcommonwealth

Featured Item of the Month
This month's Featured Item is A 19th century original watercolour caricature of a polo match at the Lahore polo club. Signed ASB