Old Master Paintings
by Amy Lugten



When it comes to Old Master Paintings, there is an ever-changing world of literature and exhibitions. Naturally, over the course of time, information and known details about Old Master paintings becomes less and less available, until it comes to the point where experts are left to guess at the artist who painted this work or that.

Having worked in the art industry for quite some time, one of the main things that has become apparent is the importance of provenance in painting. Today, so many forgeries and fakes surface on the market, purporting to be an undiscovered or lost work by a master, of which no information is available. For this reason, many of the most well-known artists – and some lesser known – have had a catalogue raisonne written on them, to create some kind of scope for understanding their body of work and to eliminate forgeries and fakes, and ascertain the real 'master' paintings.

In such a case study, we might consider some pieces on antiques.co.uk that can help to understand the considerations when looking at 'attributed' works of art. For example, the Portrait of a British Army Officer, attributed to Sir Thomas Lawrence, the large oil Portrait of Judge Sir Robert Dormer MP, attributed to Thomas Hill, and two pieces possibly by David Scougall, one 'attributed to' and one 'circle of'.

When considering paintings of this nature, it is important to know the differences between a painting by the hand of the master (commonly referred to as an autograph painting), paintings attributed to the hand of the master, and those of his or her 'circle.' What is important when considering of these things, is whether it is the opinion of an recognised authority on that artist. Generally, an Old Master will have a handful – or less – of people qualified enough in their entire body of work to know whether a painting is authentic or dubious. This has a lot to do with academic knowledge, but also, there is the 'connoisseur', whose ability to pick out small nuances and overall technique in the work makes them indispensible.

In the example of the Thomas Lawrence painting above, for example, several things come into play. The work seems to date from around the time that Lawrence painted his 'Waterloo' works of officers and dignitaries at the negotiations after the Battle of Waterloo. It also seems to fit with Lawrence's work of the period, as just mentioned. What a prospective buyer might need to address, though, is any available documentation or catalogues mentioning the work. Is there a bill of sale? Was it in an auction catalogue? The same rules apply to the other works.

'Attributed to' can generally be taken to mean that a given authority has confirmed that the work of art is 'likely' to be by a certain artist. This is probably going to be based on an evidence trail potentially referencing the work (because direct evidence would therefore make the work 'autograph'), some technique or mark in the work making it likely that the master created the work, or some other indirect perspective that makes almost certain that the work is by the master.

'Circle of' generally means that someone was possibly in contact with the master, may have seen the work in question or the master's style, and generally lived and worked in the same place at the same time. It is hard to put a percentage or measurement on the security of this kind of attribution.

Overall, buying a work of art in the hope that it will be re-attributed to a master is a painstaking exercise, but can (and has) paid off in numerous high-profile cases, such as a re-attributed Titian painting, a painting confirmed to be by Leonardo da Vinci, and most recently, a painting confirmed to be by Rembrandt, which came up for sale in England.



A Thought On Painted Copies
By David Taylor

Painted copies of original works provide us with a memento or marker of a lost or destroyed historical moment. The time since many 'Old Master' paintings were created means that much of what was originally painted has been lost or destroyed. Those that have survived are usually masterworks or copies of masterworks, since they are generally regarded as the most important and therefore are the best preserved. But what can painted copies provide us? Are they valuable, and if so, what kind of value do they hold?

Many famous, lost or altered works that are known today have had copies made of them (or 'after' them, as the painterly lingo goes) by someone else, either at the time, or at a later date. Sometimes the copies made at the time are by students of the master, or 'followers' who painted in the master's style and were able to sell works for lesser value. Sometimes, also, the master himself or herself would paint more than one copy of a work, on commission or maybe simply because they liked the composition. Whatever the reason, copies made after masterworks have a real significance in today's art world.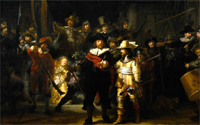 Perhaps the most famous example of the value of copies is Rembrandt's The Night Watch, in the Rijksmuseum in Amsterdam. This monumental, famous work was originally much larger, but was cut down to fit in the space provided for it by the commissioners. Luckily, before it was cut down, a painter by the name of Gerrit Lundens made a copy of it, now in the National Gallery in London. There, you can see Rembrandt's original composition. Would we have known what happened to Rembrandt's work if this copy didn't exist? Probably, but we would not have been able to see it. The copy made by Lundens provides us with a singular historical marker that is lost forever.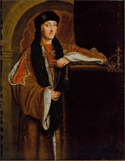 So, when you search antiques.co.uk and look at works such as the later copy of Holbein's 'King Henry VII' then you will see that, although the original was destroyed by fire, a copy can provide just as much historical and artistic interest as the original and, in this case, if it is the only surviving record, then it becomes particularly valuable.



WIN A 3 MONTH GOLD SUBSCRIPTION TO ANTIQUES.CO.UK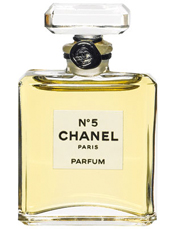 For your chance to win 3 month GOLD subscription to Antiques.co.uk just answer the following questions:
In what year was the first bottle of Chanel No 5 launched?
The bottle has become so iconic over the years that one artist devoted a piece of artwork to Chanel No 5 in the 1980s. Who was this artist and what was the piece called?
There are many different stories about what the shape of the bottle was inspired by, can you name one of them?
Please email your answers to mail@antiques.co.uk

Last Months winner was Jonathan Bourne, congratulations Jonathan you have won a 3 month subscription on www.antiques.co.uk to sell unlimited items for 3 months totally free of charge. How easy is that to reach over 100,000 buyers and sellers?

Last month's quiz

During the Georgian period exterior ornamentation was made of wrought iron. What period in history did cast iron start being used?

It was produced and used for artefacts and architectural elements in China from the 15th century, but in Britain they started making stoves, bridges etc. out of cast iron from the 1770s - Georgian therefore, more specifically in the reign of George III



We are experienced antique furniture dealers based in Derbyshire, who specialise in Georgian, Regency, Victorian and Edwardian furniture, established for over 35 years.

We stock over 600 items of antique furniture, clocks and barometers in our showrooms including antique wardrobes, bookcases, dining tables and chairs, chest of drawers, chiffoniers and occasional tables.

All our furniture has been restored in our workshop to high standard using traditional methods and is ready to place in your home.

All deliveries can be arranged.

http://www.antiques.co.uk/seller-items.cfm?seller=2430





In and of itself, the phrase "room with a view" has lost much of its luster over the years, thanks to some unscrupulous hoteliers and landlords who use it so loosely that it guarantees little more than a room with one or more windows.

Fortunately, scattered around the world are literally thousands of hotels with rooms that offer spectacular vistas of cityscapes, natural wonders, seasides, lakefronts, and other wondrous sights. Although many of these hotels post high rates for the privilege of enjoying these views, there are still some available at affordable prices.

Three Hotels Profiled

Here are profiles of three relatively inexpensive hotels that offer incredible views from some or all of their rooms. If these hotels and their settings are not sufficient motivation to set your vacation plans in motion, we are offering an added incentive, especially designed for followers of GoneModern.com.

Visit HotelsCheap.org's Loyalty Coupon gateway page, enter the coupon code LOVEART10, and you'll receive an additional 10 percent off hotel rates on reservations that are booked on or before June 30, 2014. Whether you book a room at one of our profiled hotels or any other hotel in the world available through HotelsCheap.org, you'll get an added 10 percent off the website's already rock-bottom hotel rates.

Embassy Suites by Hilton Niagara Falls Fallsview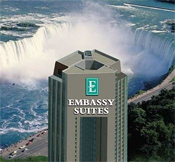 Niagara Falls provides a stunning natural backdrop for the Embassy Suites tower in Ontario.

Towering 42 floors above the streets of Niagara Falls, Ontario, Embassy Suites by Hilton Niagara Falls Fallsview offers guests spectacular views of one of the most popular natural wonders of the Americas. And with rates starting as low as $134 per night, it's well within the financial means of most travelers. Within easy walking distance of the hotel lie many of the area's most popular attractions, including Skylon Tower and Casino Niagara.

Each of the hotel's 513 guestrooms and suites features a minibar and microwave oven, as well as free Wi-Fi, multi-line telephone with voice mail, video game console, cable/satellite TV with pay movies, and in-room safe. En-suite bathrooms have complimentary toiletries and hairdryers.

Among the hotel's other amenities are business and fitness centers, hot tubs, meeting facilities, babysitting services, and a complimentary cooked-to-order breakfast each morning. Enjoy dinner with a view at The Keg Steakhouse & Bar, located on the ninth floor of the hotel, or dine casually at T.G.I. Friday's Restaurant & Bar just off the lobby.

Hotel Nena, Istanbul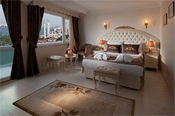 Some of Istanbul's most magnificent sights can be seen from the guestrooms and rooftop restaurant of the Hotel Nena.

An intimate boutique hotel with unparalleled views of the world-famous Blue Mosque, Topkapi Palace, and Haghia Sophia, Istanbul's Hotel Nena sits at the crossroads between Europe and Asia. The hotel itself lies on the European side of the Bosphorus within the Sultanahmet District, also known as Old City. Rates start as low as $129.

The cozy hotel has only 29 guestrooms, each of which features an LCD flat-screen satellite TV, a minibar, complimentary Wi-Fi, personal safe, desk/work area, direct-dial telephone, and 24-hour room service. En-suite bathrooms offer complimentary toiletries and handheld showers.

As if the view from your guestroom weren't enough, the Nena's rooftop restaurant offers panoramic views of Istanbul's Old City as well as outlying districts of the city on the Asian side of the Bosphorus.

Other hotel facilities and services include a computer station in the lobby, currency exchange, bar/lounge, hotel doctor on call, luggage storage, parking garage, and dry cleaning/laundry service.

Lost Iguana Resort and Spa, Arenal, Costa Rica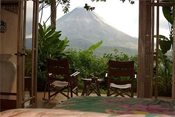 The cone-shaped Arenal Volcano can be seen from every room at Costa Rica's Lost Iguana Resort and Spa.

Nestled on a lushly vegetated hillside near Arenal, Costa Rica, lies the Lost Iguana Resort and Spa. Every room in this cozy boutique hotel enjoys a stunning view of Mount Arenal, a volcanic peak that towers 5,358 feet above the surrounding rainforest. A relatively young volcano, Arenal experienced its last major eruption in 1968. Volcanic activity in recent years has been extremely limited.

The primitive natural beauty of the area belies its proximity to Costa Rica's modern capital, San Jose, which is only 95 miles southeast of the resort. The hotel sits amid 120 acres of primary rain forest. Guests can stroll along jungle trails or relax beside the hotel's swimming pool.

With rates as low as $172, the hotel's air-conditioned guestrooms and suites feature satellite TV, private balconies, minibars, microwave ovens, complimentary Wi-Fi, and beds with TempurPedic mattresses. En-suite bathrooms have separate bathtubs and showers, as well as designer toiletries and makeup/shaving mirrors.

Other hotel amenities include the full-service Golden Gecko Spa, free parking, dry cleaning/laundry service, complimentary breakfast, and currency exchange. The on-site Blue Hibiscus Restaurant serves breakfast, lunch, and dinner daily and also offers excellent views of the nearby volcano.

Whether you're headed for one of our profiled hotels or almost anywhere else in the world, you can redeem your 10 percent promo code (LOVEART10) here on or before June 30, 2014.

Don Amerman is a travel expert based in Florida and Pennsylvania. He has traveled widely across the United States and overseas as well.