"There is no time like Spring,
When life's alive in everything…"
Christina Rossetti

April is upon us and we've not long witnessed the first day of spring, although it came with wind and torrential rain. We look forward to sunny days ahead, lambs being born, colourful flowers, longer days and blossoms on the trees.

It's also the time of year for a spring clean, when we clean out the dark corners and spruce up the attic and spare rooms. You never know if you have something of value lying around, you only have to watch BBC1's Antiques Roadshow to see that.

On the other hand looking around antique websites is always a good source for surprise valuables.

Faberge

No doubt you will have heard the story of the Faberge egg, a scrap metal dealer bought it in a flea market in the United States. It turned out to be an extremely rare and beautiful Faberge egg. He bought it for $14,000 and it was worth a breath-taking $33 million dollars.

The egg contained a Vacheron Constantin watch and was given to the Empress Maria Feodorovna by Alexander II in 1887. There were only 50 Faberge eggs ever made.

That's one excellent discovery, and a rather eggcellent Easter surprise, oh sorry, couldn't resist.

Easter eggs

Here at www.antiques.co.uk we don't have any Faberge eggs; the closest we come is with an exquisite vintage Faberge perfume bottle.

We do have some potential Easter themed gifts however, such as the beautiful 19th century egg basket shape in yellow, green and brown. There's also a rather beautiful Treen egg cups and stand set from the late 19th century and a silver plated egg cruet for six set from the same period.

Chocolate

If you're indulging in a little chocolate this Easter how about these silver chocolate pots with wood handles and leaf capped feet? Or perhaps you fancy making some chocolates yourself, hand-made are always best, we have a fine variety of chocolate moulds.

However you decide to spend Easter, whether you're clearing out the attic or looking for the perfect gift, take a look around www.antiques.co.uk and see if you find something that does the trick.

Here at www.antiques.co.uk we wish you a happy Easter and peaceful and prosperous month of April.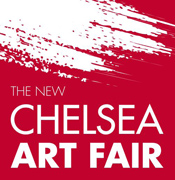 After last year's successful relaunch of the new Chelsea Art Fair under the directorship of Ben Cooper, it will be returning to the Chelsea Old Town Hall and open to the public from Thursday, April 10 to Sunday, April 13, 2014. Offering an equally wide selection of well-known artists and some new discoveries, 40 of the most respected modern and contemporary art galleries from around the country will bring their highlights - many shown on the London Fair scene for the first time.

Flat and three-dimensional works of art with prices up to £50,000, making this the perfect Fair for keen collectors and first-time buyers alike. The chic boutique Fair encourages visitors to take their time to look around and talk to dealers in a relaxing, contemporary atmosphere.

This year, the Fair sees some of the best galleries from Cornwall and Devon exhibiting on the King's Road, including Falmouth-based Beside the Wave, Lighthouse Gallery and Stoneman Gallery from Penzance and Totnes dealer White Space Art. They are bringing a wide range of art depicting the South West of England and artists from the region.

For the first time, Didier Ltd will be selling iconic jewellery by leading 20th-century painters, sculptors, designers and architects, and as such bringing a new dimension to the Fair, which will work well with some jewellery by other contemporary artists sold by some of the exhibiting galleries.



Several galleries will be exhibiting sculptural art as well, but the leaders in life-sized sculptures are Muse,The Sculpture Gallery. Muse's key sculptor Philip Jackson will be joined by several other established and emerging UK and European sculptors. While the Sheridan Russell Gallery focus on UK artists, among them Shaun Brosnan, Stephen Page and Mel Fraser, who will create a life-size sculpture especially for the Chelsea Art Fair.

Other top end galleries and contemporary art dealers exhibiting include Francis Iles Gallery, Camburn Fine Art, Carina Haslam Art, Woodbine Contemporary Arts, Wren Gallery and The Russell Gallery, who will bring works by artists collected by well-known art collectors, museums and celebrities around the world.
There will be some exciting talks on various aspects of modern and contemporary art to give visitors the opportunity to engage more with the art on view (more info below).
The Chelsea Art Fair will support the Hearing Dogs for Deaf People Charity again this year and a percentage of specific works of art will go directly to the charity.

When: THURSDAY, APRIL 10 to SUNDAY, APRIL 13, 2014
Where: CHELSEA OLD TOWN HALL, LONDON SW3 5EE
Open: Thursday, 11-8, Friday & Saturday 11-6, Sunday 11-5
Cost: £6

Up-to-date information and E-Tickets: can be found on www.chelseaartfair.org or on Twitter and Facebook.

Tours: There will be several tours around the fair, available to book on the day at a cost of £10, including entry and 50% of which will be going to the charities.

Friday, 12 April: 14.30 How to decorate your home with art
Saturday, 13 April: 14.30 Investing in art
Sunday, 14 April: 14.30 An introductory tour on how to start your own art collection

For more information, images, special ticket offers or to interview Ben Cooper, the Fair director, or any galleries exhibiting, please contact us - art@exclamationpr.co.uk or pick up the phone to Silke Lohmann (07932 618754) or Rachel Aked (07790 732448)