At this time of year it can be nigh on impossible to decide what's best in terms of a Christmas gift for loved ones. Some of us struggle with this problem every year. It can be extremely difficult for those who seemingly have everything, or have no discernable hobbies to speak of. What to buy can turn the run up to Christmas into a nightmare.

Something unusual
Personally, I like something unusual as it's usually an indication that someone has made an effort to find something different. You can imagine someone who's trawled the shops and searched through trinkets and gift shops. If you like antique items then how special is it, if someone has gone the extra mile to discover that rare find?

Increase in value
It doesn't have to cost the earth either, and the beauty of having an antique item as a gift is that although it may not be the height of fashion in the antiques world, give it a few years or even months and it could be in demand, increased its value and be worth a lot more than when you first bought it.

Here are my top finds for really special Christmas gifts from www.antiques.co.uk: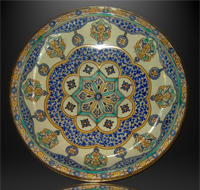 Large Moroccan Bowl

If you know someone who has a penchant for North African culture then this bowl could be just the thing to bring a smile to their face. This large Moroccan bowl is ormolu mounted and dates to around the mid nineteenth century. Ormolu is a term that comes from the eighteenth century and involved applying ground high carat gold in mercury amalgam to bronze. The bowl is lined with this precious gold and combined with the blue, yellow, and green glaze it makes for a stunning piece.
Cromwell's Speeches by Thomas Carlyle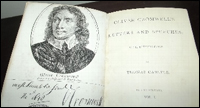 If you're an avid book collector then this collection could be for you. These two books consist of Oliver Cromwell's speeches volumes 1-3, they're well-read but still in good condition. They're first editions and they have been well taken care of. An excellent collector's item and a real find.
Star Sapphire Ring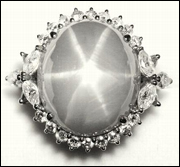 If you know someone who likes to be bedazzled by jewels then this may be the thing. It isn't dated, but it originates from Sri Lanka with a large sapphire with even colouring in pretty dove grey. The star is a rather delicate thing that is created within the sapphire by having needles of rutile at 120 degrees from each other so the star's arms will be of equal length. Rutiles are bits of foreign matter that are needle like in shape and can form asterisks and star shapes within a stone. Beautiful.
Stained Pine Church Pew/Hall Bench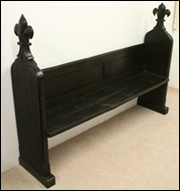 Do you fancy sitting round the breakfast table on Christmas morning on something more interesting than a metal chair or an MDF bench? Why not buy a church pew? They're full of character and this particular one I'm referring to dates back to the 19th century and is made of dark stained pine. There is beautiful fleur de lis on each end. Sitting down to a hot breakfast first thing on Christmas morning has never seemed like such an attractive idea.
Antique English figural Cast Brass Nutcracker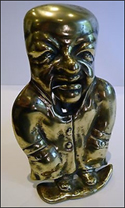 This final item, a nutcracker dating back to the beginning of the 20th century may not be everyone's cup of tea. It's certainly a striking piece made of brass with has the face of a rather disgruntled gentleman in what seems to be some sort of uniform judging by the ends of his sleeves. It would certainly get everyone talking on Christmas Day if this was brought out for the Brazil nuts.

And there you have it; some rather weird and wonderful gifts that might light up someone's tree come Christmas morning. Do have a browse, you don't know what you might find.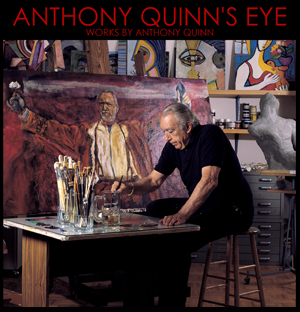 An exhibition of paintings by Oscar-winning actor Anthony Quinn has gone on display at London City Airport.

Mexican-born Quinn grew up in Los Angeles and is best known for his roles in films including Lawrence of Arabia and Zorba The Greek. He won the Academy award for Best Supporting Actor in 1952, playing opposite Marlon Brando in Viva Zapata!, and again in 1956 for his eight minute appearance in Lust For Life. He also performed on Broadway.

However, behind the cameras Quinn found a passion for art from an early age. He won numerous competitions as a teenager and, aside from a brief spell studying under Frank Lloyd Wright, was largely self-taught. His influences included his Mexican ancestry and the time he spent in Europe, Africa and the Middle East, whether as a resident or for filming. During the 1980s Quinn's work was shown in New York, Los Angeles, Paris and Mexico City and can now be found in both public and private collections around the world. Quinn died in 2001, aged 86.

The collection of 14 pieces on show at London City Airport has never before been on sale in London. They include 'Zorba – A Self Portrait'. Prices start from £1,550.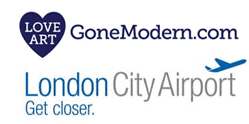 Curator of the exhibition Iain Brunt and owner of www.gonemodern.com explained the unusual choice of venue: "Anthony Quinn was unique, and that is what we're trying to capture with this exhibition. Art can be enjoyed anywhere and can sometimes have more impact when it takes you by surprise. The pieces are on display both landside and airside so anybody can see them, not just those travelling through for a flight. Quinn was a talented artist, in all of the genres he undertook. His work will be celebrated for many years to come." Neil McLeod, Non-Aviation Revenue Director at London City Airport said: "Passengers at London City Airport are mainly business travellers and high earners. Our retail mix is carefully tailored to suit the requirements of our passengers and the addition of artwork by a Hollywood icon will undoubtedly capture their imagination."



The exhibition will be on show until March 2014.

For further information visit www.gonemodern.com/anthony-quinn.cfm.